The newest trend has arrived and it has come in the form of feathered eyebrows. Yes, we all love a strong brow but is this taking it to the next level or is it too far? The bold and dramatic look involves glue and some vaseline but would you actually wear these?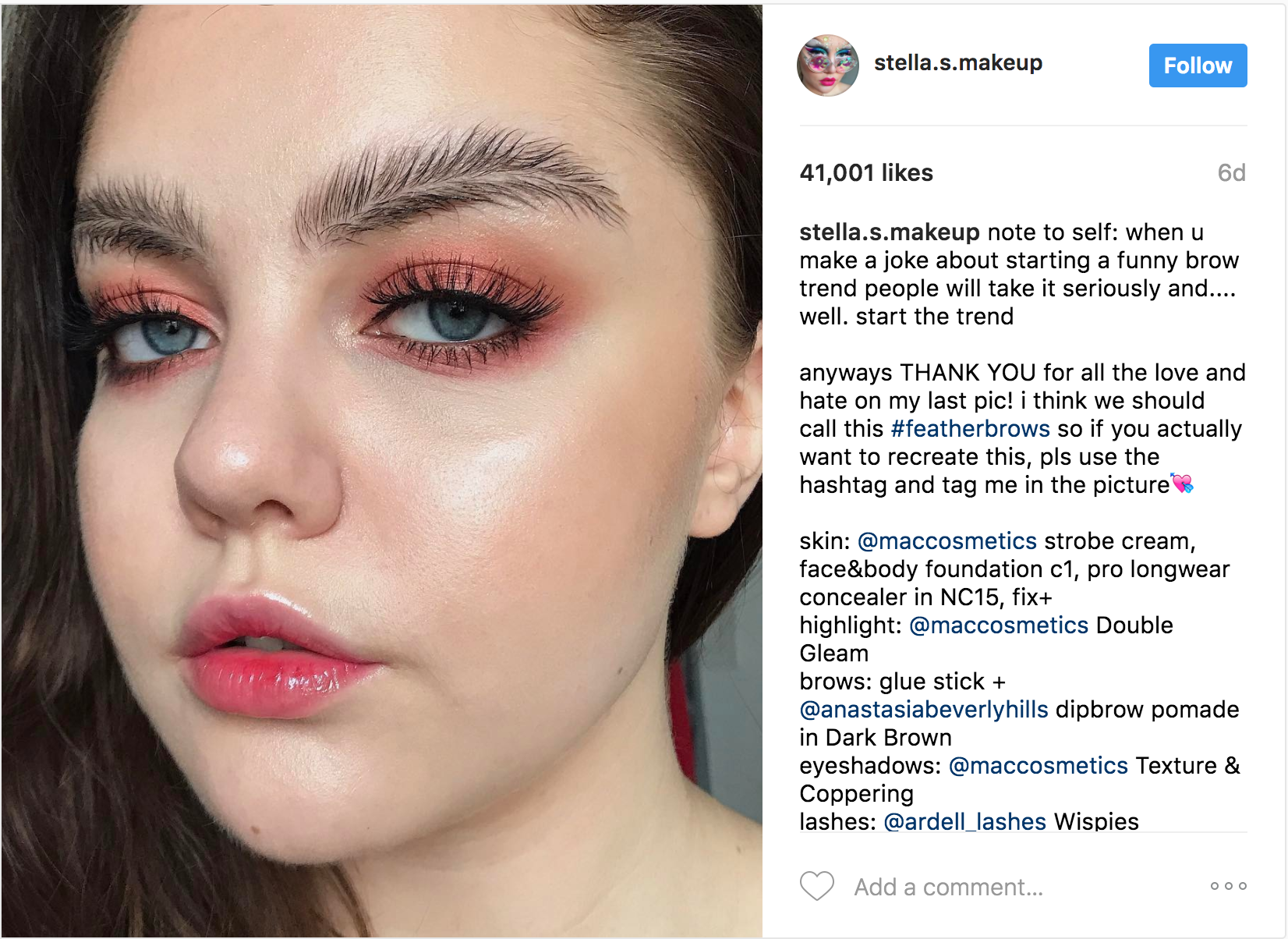 It all began last week when Stella Sironen, a Finnish makeup artist posted an instagram of her feathered eyebrow look. The look was experimental but it took instagram by storm with thousands of people recreating and reposting their own versions of this creative brow look.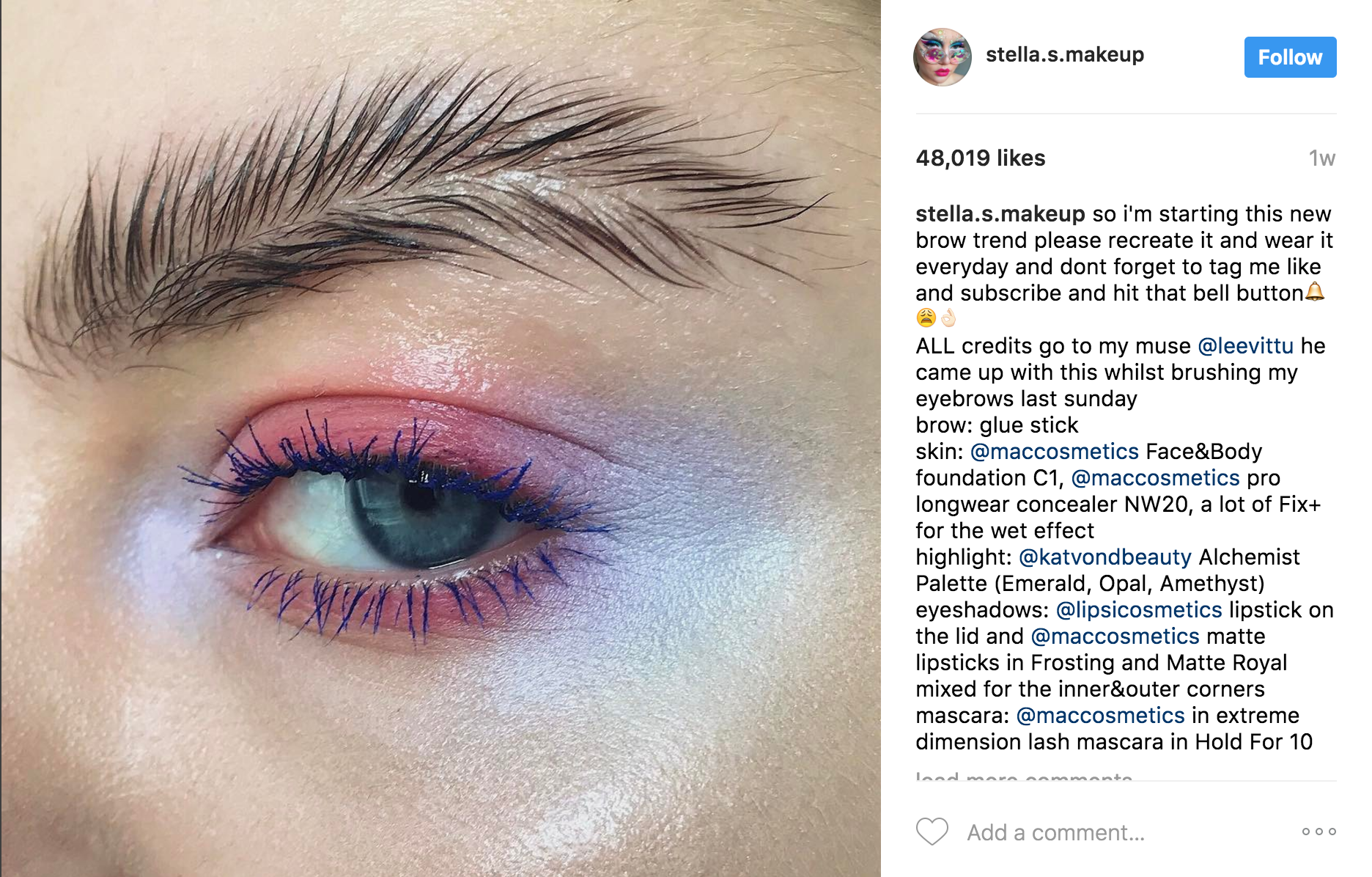 The makeup artist posted the picture as a joke, and has now started a trend that looks like it's here to stay for quite some time regardless of whether you love it or hate it. While people have hated on the bizarre look many have flocked to embrace and recreate it with some even using colour and liners to decorate the brows also.
We're not sure if we love it or hate it but beauty is in the eye of the beholder and sometimes it's artistic trends like this that exemplify the art form that is makeup artistry today. You have so much room to play around and explore different looks even if you don't plan on wearing it daily. While we may not be ruining to glue down our brows in feathered formation every morning there's no denying the drama and creativity the #FeatherBrow creates.