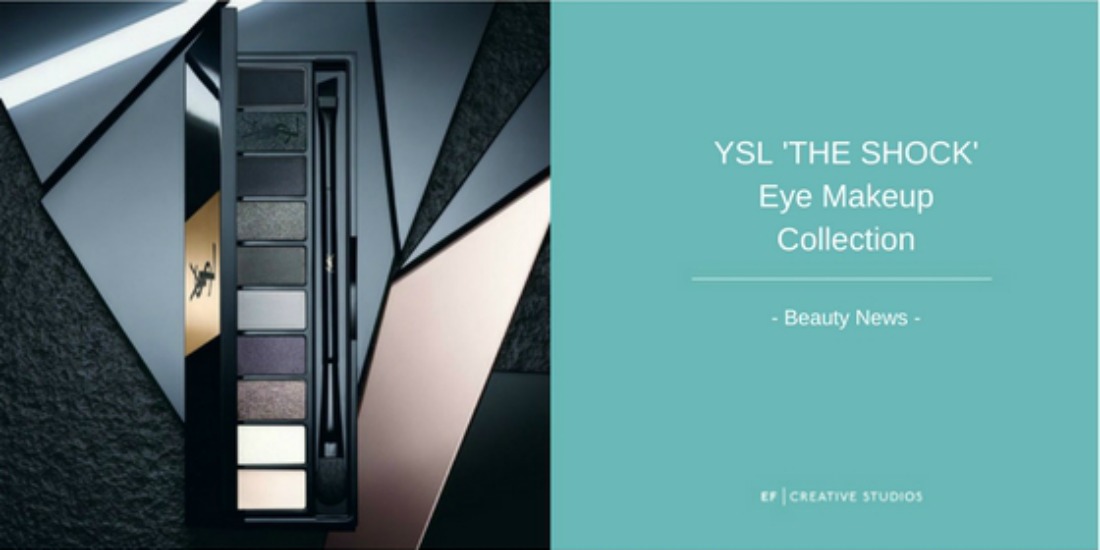 The YSL The Shock Spring eye makeup collection launched February 2017. The collection is fierce, smokey and full of drama ranging from a brand new mascara to a new smokey eye shadow palette. This collection screams drama and volume through the dark smouldering shades and grungy vibe that will see you through every night out in style.
Mascara Volume Effet Faux Cils The Shock 
This new YSL The Shock mascara promises 'dark, intense, dramatic volume like no other mascara within YSL'. The new volumising product has a wide brush and a curved symmetrical shape. Just as you would want from any good mascara this mascara promises full separated and curled lashes all day long. Sounds very exciting!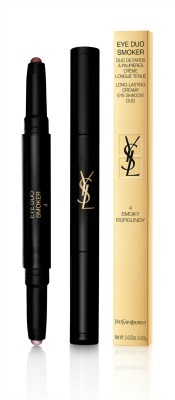 This product seems to be the perfect makeup bag staple. Small and compact this duo pen can create your entire eye look. The Eye Duo Smoker come in four different shades, and each pen has two different shades and finishes. One side has a dark matte colour to intensify the look while the other side has a lighter and more shimmery shade to highlight and complement the eye look.  The colours are Smokey Grey, Smokey Green , Smokey Brown  and Smokey Burgundy.
Eye Gloss Smudger – Limited Edition
This product from the YSL The Shock range is quite unique and exciting for those who love to play with makeup. It is a glossy top coat eye gel that slicks over the eye and creates a high gloss finish. it has a non-sticky texture and can be worn on either bare eyelids or on top of an eyeshadow. Pretty cool.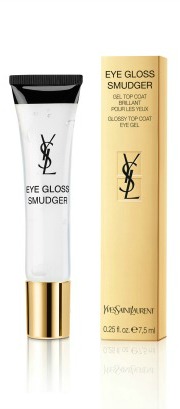 The YSL Couture Brow Marker is a felt tip brow marker that promises to give precise control over where you apply brow colour. It also promises to redefine the brows creating fuller, thicker and more luxurious, framing the face. They are coming in lighter shades too to suit lighter hair colours and are told to measure brow shape and colour. 

Couture Variation No. 4 – Underground
This new limited edition palette from YSL ranges from black to deep purple, a smokey eye dream.  "Ten 'underground' shades of black and colours to balance with black." This dark, smokey and dramatic palette has a variation of textures including some mattes, shimmers and metallics to create a diverse and rock femininity. It's the epitome of a sultry smokey eye palette, an essential for anyone that loves a bit of grunge and drama on the eyes.
So will you be buying anything from this dramatic eye line? Tell us if anything has caught your eye.. we love hearing what you guys like.
All images courtesy of YSL Beauté.