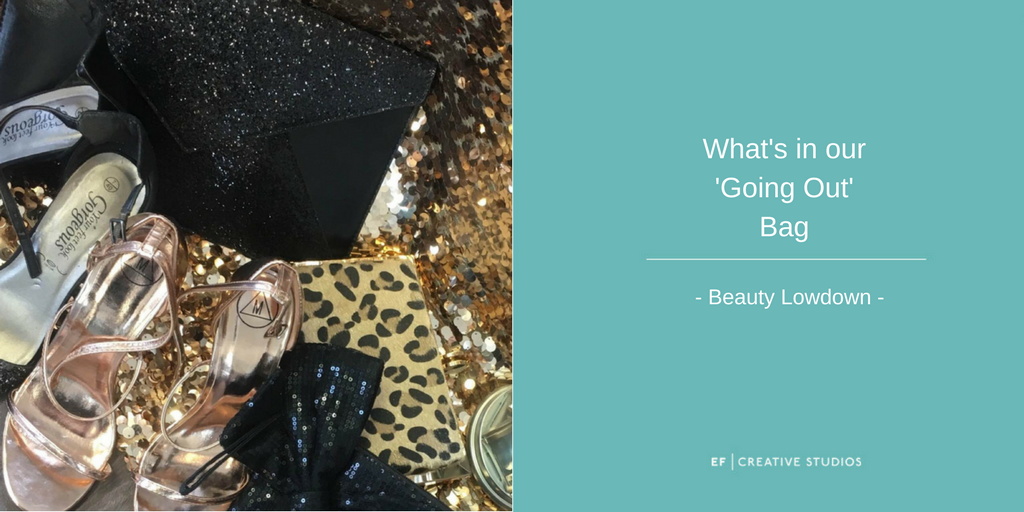 Last weekend some of our team went to support Emma at the Image Awards for her nomination as Best Makeup Artist. While we were getting dolled up and beautified we made sure to pack our bags with the essential makeup items before we left. Here's a little sneak peak into ours.. 
No matter what the event is, we all want to look as fresh and youthful as possible so concealer is a MUST! It keeps those under eyes looking brighter and lighter all night long.
No matter how good the lipstick is we never leave the house without one. Between eating, drinking, kissing and canoodling your lipstick is sure to fade so we always make sure to carry a top up.
This one is optional but sometimes a little bronzer can amp up your makeup after it's been on a few hours. We applied a top up before we headed to the party and we were set for another a few hours of dancing.
Now with all this dancing and socialising we will be going nowhere without a little deo or perfume in our bags. Who wants to be talking to hundreds of people not smelling there best.. i know we don't so a mini deodorant and travel size perfume and you are set for the night.
Finally, nothing says a big night out like a pair of your most fluttery eyelashes. But nothing ruins a night than them sitting awkwardly or sticking out at the edges throughout the night. So we suggest carrying a glue in all bags to ensure you can quickly fix that problem if it ever occurs to avoid the most annoying eye itch ever.
Hey, we are out for a good night so that of course means lot's of dancing and interacting so of course we are going to get a little shiny after awhile.. we took some powder to keep that shine at bay when we needed it.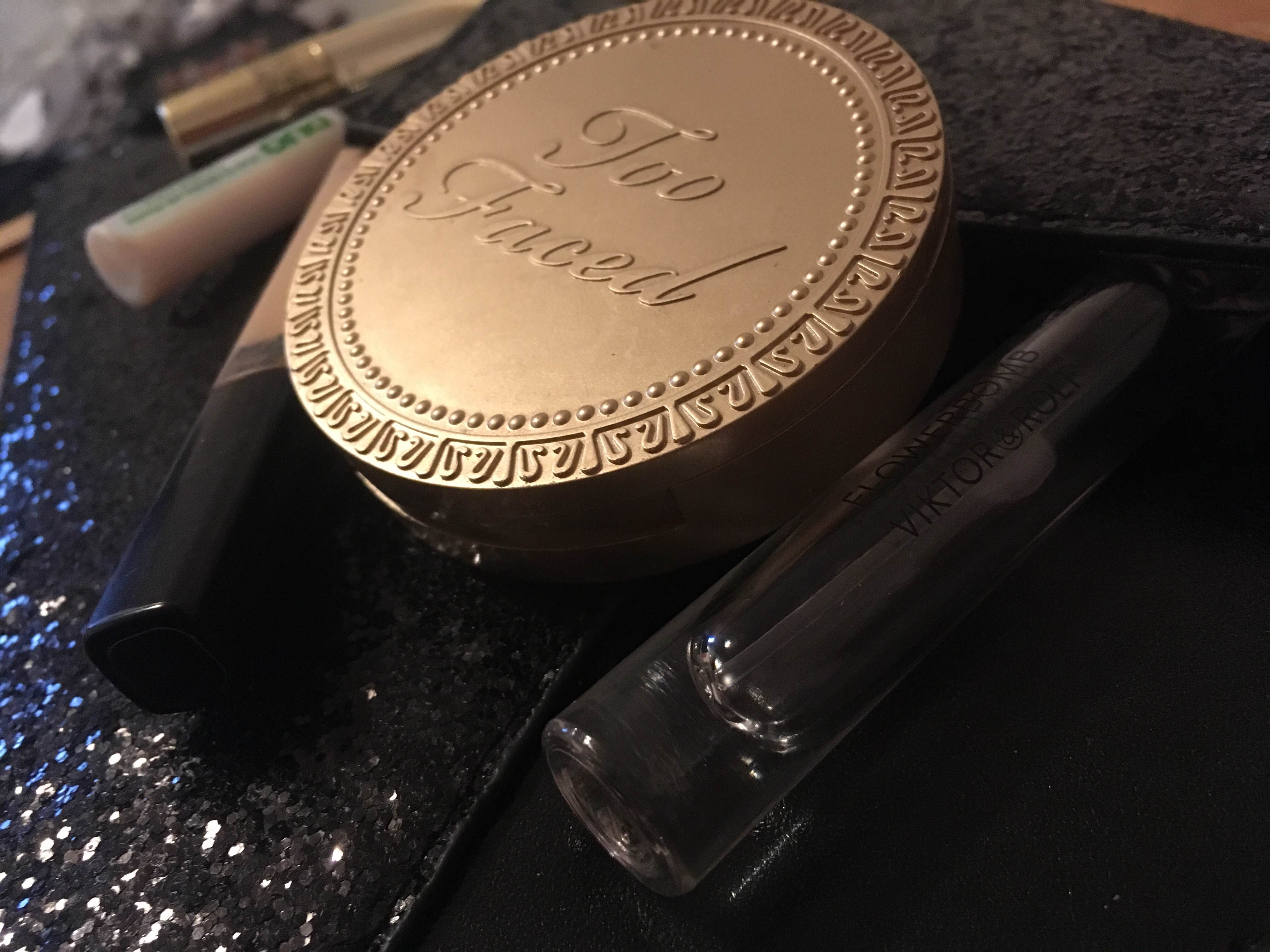 Of course these our our makeup staples, but let's not forget to leave enough room for some bankcards, phones and keys with perhaps a cheeky packet of chewing gum too to freshen up every now and again. This is what we bring but let us know what is in your 'Going Out' bags, we'd love to know.