So we know that not every girl has dreamed of a fluffy white wedding gown for their whole lives and would prefer something a little different on their big day. To make this a little easier we have put together a list of the best wedding dress alternatives from stand-out suits to cute crop tops  to make sure you feel just like you on the day.
Jumpsuits: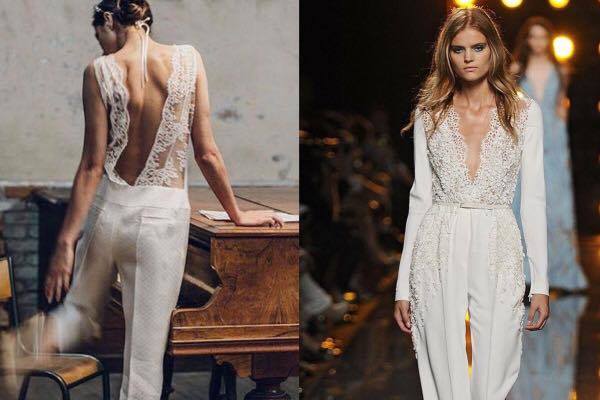 The perfect option for someone just isn't a dress/skirt girl but still wants to look feminine. On the wedding jumpsuit spectrum there is so much to choose from, from the flowy ethereal to a more structured numbers. The two lacy styles pictured above are from Laure De Sagazan and Ellie Saab respectively.
Floral Gowns: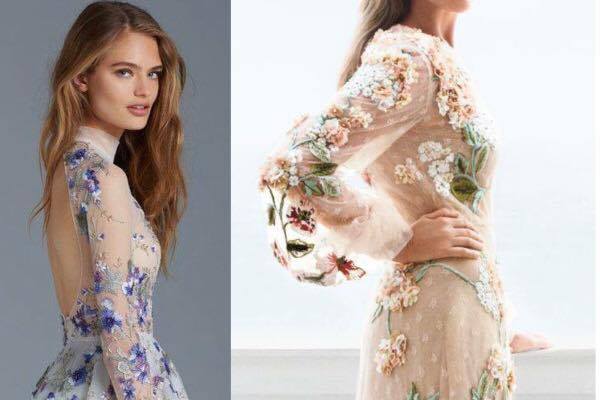 Who decided wedding dresses had to be white anyway? If you aren't keen on keeping to the traditional colour but still want to look like a bride than a delicate floral gown could be for you. If you are planning a Spring or Summer wedding than bright gowns like the ones pictured above could be the perfect choice, whereas if you are planning on a Winter wedding than maybe go for something a deeper colour (crimson and plum floral is beautiful). The gowns above are from Paolo Sebastian and Valentino.
Tailored Suits: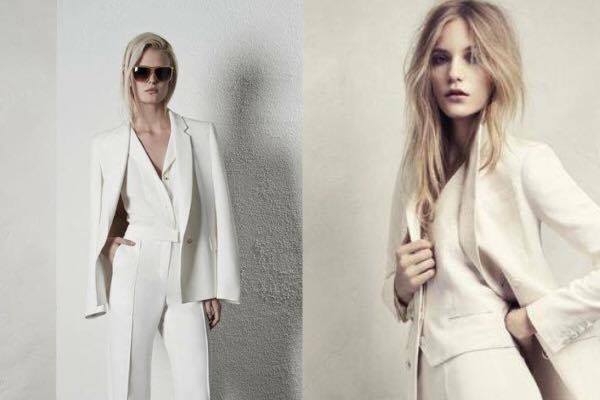 If you really want to stand out in a sea of gowned Brides than a tailored suit is for you. And good news for anyone on a budget, these days a beautiful fitted suit doesn't have to cost you your honeymoon fund. Our pick of the bunch pictured above are from highstreet staples Reiss and H&M (Yes H&M!).
Cropped Two Pieces:
If you find yourself gravitating towards two pieces opposed to dresses on nights out then your wedding day doesn't have to be any different. If your waist is your best feature then a crop top and full length skirt is the best way to flaunt what you have, without looking totally over the top. The lacy dream on the left is from Riki Dadal and on the right is a boho look from online retailer revolve.com.