Just when you thought you couldn't love Urban Decay more, they team up with our all -time favourite girl crush Gwen Stefani to create an incredible 15 piece eye palette.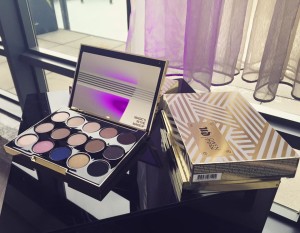 This limited edition palette has set us swooning in the studio. It is the perfect choice for everyone who has had enough of nudes and nakeds, but still not feeling quite brave enough to venture into the vibrant brights of the Vice palette. The palette contains 12 new shades designed by Gwen herself, along with her three of her favourite existing shades from the brand; Blackout, Skimp and Stark. The palette has both matte and shimmery shades and the colours range from pale neutrals to deep browns with pops of pink, gold and vibrant blue. Each shade in the palette features the Urban Decay Pigment Infusion System, which gives the shadows a velvety texture, rich colour, blendability and serious staying power; exactly what we want coming into the party season.  
Everything about this palette screams Gwen Stefani, even down to the packaging and the shadow names. The packaging case was inspired by her love of black and white graphic prints and antique gold accents. Each shadow is named by Gwen, some of which you will instantly recognise (a bubblegum pink named Harajuku) and others which only the biggest Stefani fan would see the significance (a bright metallic gold called 1987; the year No Doubt was formed).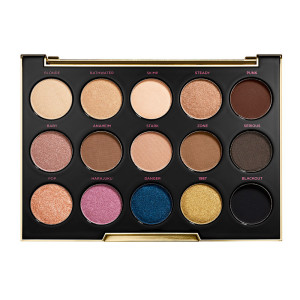 What's our favourite shades? It has to be Punk. Punk is a gorgeous matte reddish brown, perfect for blending into your cranberry smokey eye this Christmas season.
The Urban Decay | Gwen Stefani palette hit stores on Thursday 3rd December. The limited edition palette is bound to be a sell-out, get yours on your Christmas list before it's gone!