Just like in the fashion industry, wedding trends are always changing and evolving at a fast pace. Recently engaged and don't know where to start with planning your 2016 nuptials? We've got you covered with all the latest trends, from bridal beauty to fashionable finger food, and everything in between.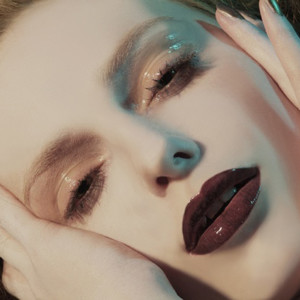 Eye Glow
Gloss isn't strictly for your lips ladies! Glowing, glossy makeup is the current number one trend for bridal beauty. Team a wet look, textured eye with a shiny, glossed lip to perfectly achieve this look. Not quite brave enough yet to rock the glossy eye look? Dip your toes into the trend with a shimmery metallic shadow. We love this look by Bobbi Brown for the Angel Sanchez Bridal Spring 2016 Show.
   Jumpsuits
Yes you read that correctly, there is no longer a strict fluffy-white-gown-only dresscode for your big day. Jumpsuits have been seen popping up all over the Bridal Spring 2016 catwalks. We can't get enough of the trend at EF Creative Studios. Chic, fashionable and different, and just imagine the moves you could pull off on the dancefloor in one of these numbers?! The trend isn't strictly for brides either, let your bridesmaids in on the action too with a formal, classic jumpsuit.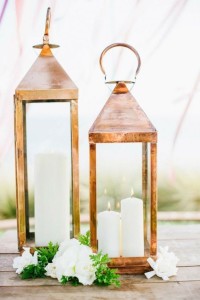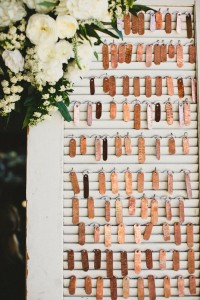 Metallics
This one isn't just for your makeup and dress, having pops of metallic throughout your wedding decor is a huge trend for 2016. Now don't think gold gilded Palace of Versailles opulance, think more copper laterns on top of rustic tables. The trend can change to suit the style of your wedding, and can be introduced in so many elements, from rose-gold napkin rings to silver thread in your table linen.
     Watercolour Prints
We love a good watercolour print in EF Creative Studios so we were delighted to see stunning watercolour print gowns on this season's bridal runways. Last year's pastel gown trend has transitioned into a more ethereal, whimsical trend of washed-out watercolours. Pick up the colours in your bouquet match the tones in your dress to nail this dreamy trend. We love this look from the Theia 2016 bridal collection.
      White Eyeliner
Want to opt for something different than your classic black winged liner? Try it in white and you might just be surprised by how much you like it. A thin white liner is more edgy than black, and can also be softer on light coloured eyes. This is one trend that us pale Irish-skinned ladies can pull off better than anyone is. This white liner look was seen on the Marchesa Spring 2016 Bridal Runway.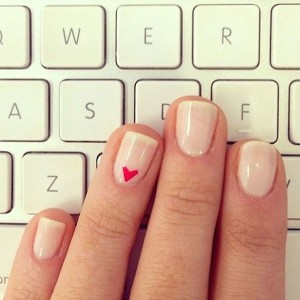 Nail Art
Gone are the days when you were confined to just a classic French mani for your wedding day. Nail art is bigger than ever and there are so many more subtle nail art designs to choose from to ensure that your nails are as special as the occasion requires, without stealing too much attention from your ring! Nail (excuse the pun) two trends at one with this gorgeous angular design or add a mini heart to give a pop of cuteness to your elegant manicure.
     Fruit Stand
Everyone's a foodie these days and candy tables and chocolate fountains just aren't cutting it as much as they use to. Although if it was there I'm sure we wouldn't say no! If you are planning a summer wedding and want to bring something different to your day a fruit station might be the perfect option. Serve mine berry punnets with freshly made lemonade to tide people over before the meal starts. If you are planning your nuptials for the winter a mulled wine and cheese bar could be your answer.
     Seasonal Flowers
This season is moving away from picture perfect flower arrangements and more towards freshly cut bouquets. Choose whatever flowers are in season for your wedding and have them simply wrapped up in ribbon or raffia.  The fresh cut flower trend doesn't just stop at your bouquet, use them as centerpieces and even decorate your cake with your freshly cut flowers. The thrown together arrangements will add a modern, laid-back element to your big day.