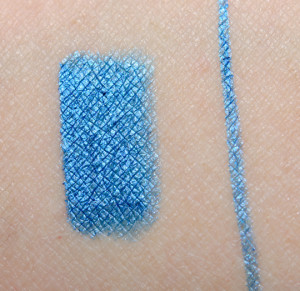 Blue eyeshadow is making a comeback and it's going to be everywhere. From cobalt to baby blue. Fear not…we can already hear the gasps of "but it's not the 70s!" just remember it's about accentuating the eye colour not filling in as much brow bone as possible.  For a stunning metallic blue Urban Decay Radium is utterly fabulous.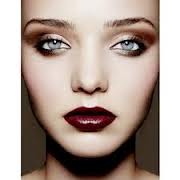 Deep berry lips are staying around since last year and we love it! Complimentary to all skin tones and the shades are endless. If it's good enough for Oscar De Le Renta it's good enough for us. Check out Revlon black cherry for a dark but beautifully pigmented lipstick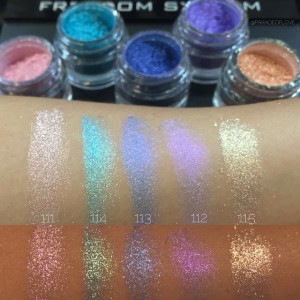 Glitter glitter glitter!! If your totally makeup nerds like us you'll know that 2015 saw the explosion of Pat McGraths makeup line starting with a gold glitter/pigment/dust of pure joy. This has, of course translated to high street seeing ladies become more daring with night looks. Don't be afraid….. Channel your inner glitterati…..check out Inglot pigment pots to see every colour of sparkly goodness known to man.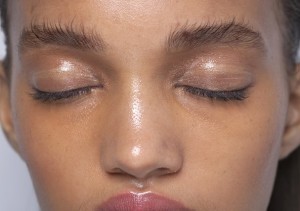 Gloss… on your eyes and face?! Yes and it looks stunning. Black shadow with some gloss over it is the stuff of dreams and Beyoncé made it popular in one of her videos. Granted it does feel strange at first but it will settle and leave you with a healthy sheen. What to use…to try this look out as it's not everyone's cup of tea try it with Vaseline first and ladies…..less is more.
Bronze eye shadow will be there to give us another fashionable option if you just can't bring yourself to wear blue. It doesn't matter if its metallic or matte once it's warm your bang on trend.  Try Mac Bronze shadow to bring out your inner bronzey goddess.