"I always had a repulsive need to be something more than human." David Bowie
We, as the rest of the world this morning, were deeply shocked and saddened to hear the news of David Bowie's passing. A legend like no other, Bowie left his mark on the world with his incredible music and style influencing artists for decades. To celebrate the life of the legend that was David Bowie we are taking a look back at his most iconic makeup looks.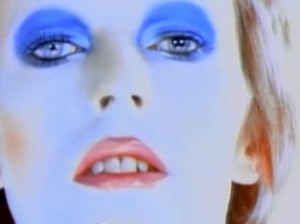 1971
Photo: RCA Records
Rocking Blue Eyeshadow, Coral Lips and Contouring in the 'Life on Mars' music video. The makeup accentuates his different sized pupils, which was the result of a blow in a fight when he was 15.
1973
Photo: Museum of Contemporary Art Chicago
Bowie's infamous lightning bolt is a striking, powerful visual that has continuously been referenced by artists from Lady Gaga to Beyonce.  Inspired by a lightening bolt ring worn by Elvis, the bolt was said to represent Bowie's conflicted feelings between music and performing, (which he loved) and being very, very famous, (which he hated).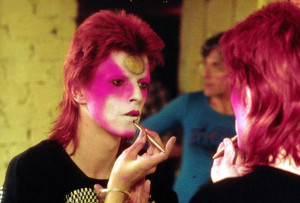 1973
Photo: Corbis
The iconic Ziggy Stardust remains the most iconic of Bowie's persona's. No artist had ever come near this incredible, unique look. This was the epitome of Glam Rock.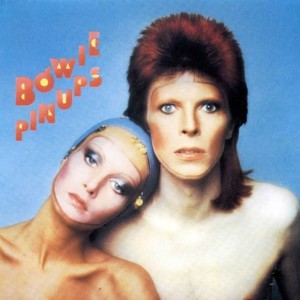 1973
Photo: RCA Records
One of the most iconic album covers of all time, this photo was originally taken for Vogue magazine. But wisely Bowie wanted to use the photo instead. The mask-like makeup on Bowie and Twiggy give the photo a surreal, alien-like quality.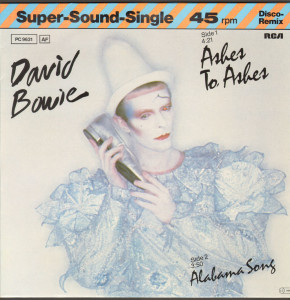 1980
Photo: Sound Station
At it's time, Ashes to Ashes was the most expensive music video ever made. The Pierrot the Clown style rigid makeup saw Bowie return to the over-the-top theatricality that we know and love him for. The expressionism on his face brings the stern makeup-look alive.
David Bowie encapsulates the definition of iconic. Original, theatrical and resoundingly flawless, Bowie's music and style will live on forever. Rest in Peace David Bowie, the world has lost a legend.