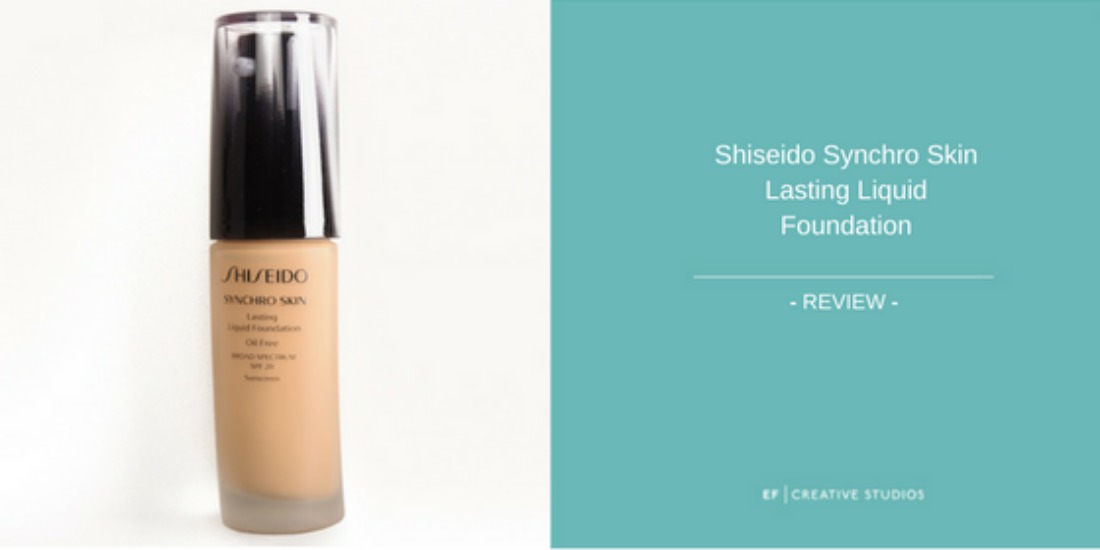 The Shiseido Synchro Skin Glow luminizing fluid foundation has been buzzing in the beauty world at the moment with every makeup artist and influencer testing and trying it out. We decided to give it a go this week and tell you what our thoughts are on the new product. 
The foundation has a rather light to medium coverage but would never lend itself to becoming a full coverage foundation. It would be a perfect foundation for everyday wear to work, school or college perhaps or if you just love a 'my skin but better' foundation this is the one for you. While it does provide a decent amount of coverage, we found that you had to use quite a lot of product to achieve that look, so this is probably not suitable for those with more to cover or who prefer a fuller coverage. 
The consistency of this foundation is quite a thin and runny which led to my assumption that it was going to be a silky, easy to blend foundation. However, I'm not sure if it is a combination of my slightly dry skin, or just the foundation itself but I found it quite difficult to work with as it set on the skin almost instantly. We tried it using both a brush and a beauty blender but in both occasions the foundation was almost to instant and dry to blend properly.
While it didn't work with my skin, which at the best of times can be on the dry side, it would probably be perfect for those with combination or even oilier skin types.
The range of shades is very impressive with a selection including six rose toned shades, five neutral shades and some golden/ yellow based shades. I tried the shade Neutral 3 which is the perfect day time shade for me to match my skin tone (MAC NW25).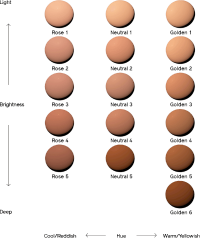 This 3oml product retails for about €35 depending on where you purchase and currency exchange which is quite average for high end foundations these days equalling the likes of Mac and Too Faced etc. 
The product is presented in a glass bottle which a slanted shaped edge looking quite elegant and luxurious. However the pump is far too big and long making the product much bigger than it has to be. Also the lid is in a rather weird shape and never seems to sit back on the bottle properly.
So, overall what did we think of this foundation? 
While it has a wide shade range and an extremely lightweight consistency, this foundation is not suited to dry skin and therefore won't be making it into our favourites at this moment in time.
The liquid formula is too fast drying, therefore making it a rushed procedure to try and blend it nicely on the skin. It may work better on less dry skin types, although regardless of the matte finish initially it tends to form quite an oily layer by the end of the day, however nothing a bit of powder can't fix.
All in all, it is a nice foundation in terms of weight and coverage for everyday wear, just not particularly dry skin. But what did you think of it? Did it suit your skin type? Let us know!