On Thursday we were invited along to REN Skincare's launch for their new 'Keep Young and Beautiful Instant Brightening Beauty Shot Eye Lift.' This brand new gel-serum is set to dramatically reduce dark circles, puffiness and the appearance of fine lines around the eye. They have combined the key trend of strobing with the benefits of a mini eye lift without any toxic chemicals or ingredients.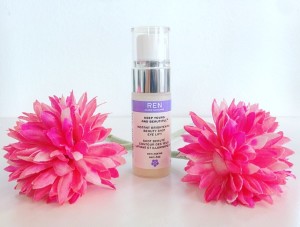 The event took place in the beautiful House Dublin where we were greeted with champagne a beautifully decorated room full of white roses. After a quick video demo we were invited to try the product for ourselves.  When applied underneath the eyes and on the eyelids the serum's light texture, with no oily feel, has a subtle pearlescent shimmer that we think will definitely help give a glowing boost throughout the day or before an important event.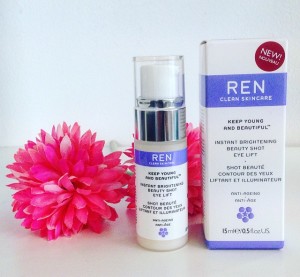 With a slightly high price tag of €40, the fact that only a very small amount of serum is needed for each application will ensure that you get longevity out of the product. We can't wait to test it out over the next few weeks and hopefully bring some brightness back into our looks!
Cloud10 Beauty: http://www.cloud10beauty.com/ren-keep-young-and-beautiful-instant-brightening-beauty-shot-eye-lift.html