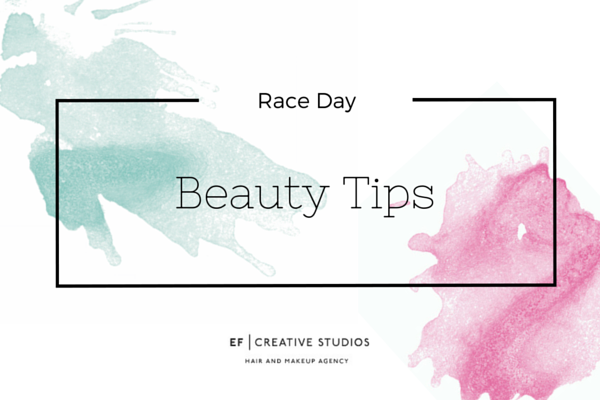 So you've got your hat and the outfit is sorted, now all you have to do is find the perfect hair and makeup look which will last all day, whatever the weather. It is a given that everyone at Ladies Day will be absolutely freezing and struggling to keep upright due to the wind (this is Ireland after all) but that is no excuse to have running makeup and weather worn hair. Here are all of our best tips to ensure you remain picture perfect all day:
Hair:
Hat Hair: Finding the right hairstyle to go under your hat can be a struggle. Most people go for a simple, sleek blowdry but if you want to try something different than a low ponytail or fishtail braid is the perfect option. Make sure to keep your hair very loose and soft or you'll end up looking like you've no hair. If you don't want to go full braided then try a plait right underneath your hat like Kate Middleton. Hey, if it's good enough for a Princess?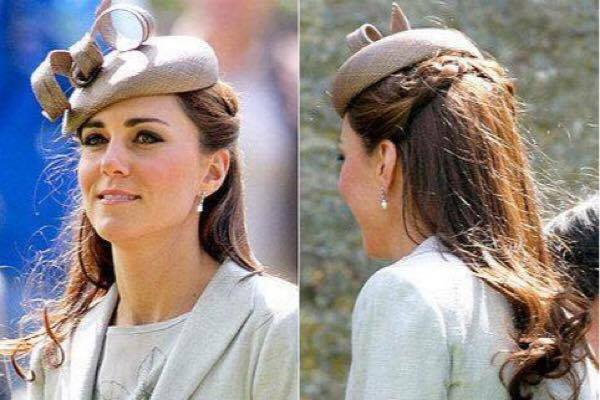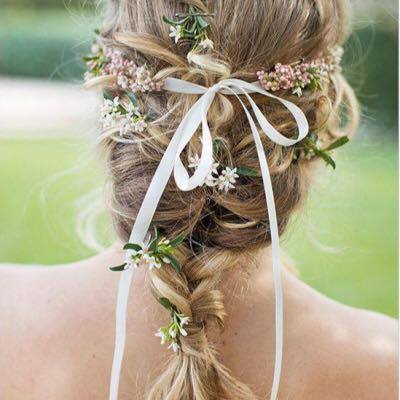 Once you've chosen your hairstyle it's important to keep the weather conditions in mind. Chances are it's going to be windy, so make sure your hair is well secured and sprayed. More importantly, you have to make sure that your hat isn't going to be blowing across the racetrack. Pin it into your hair well, and pop some more pins into your clutch in case of emergencies.
Make sure to keep your jewellery, especially earrings, simple. There is nothing worse then having to spend the day untangling an elaborate dangly earring from your hair. We would definitely recommend going for simple studs.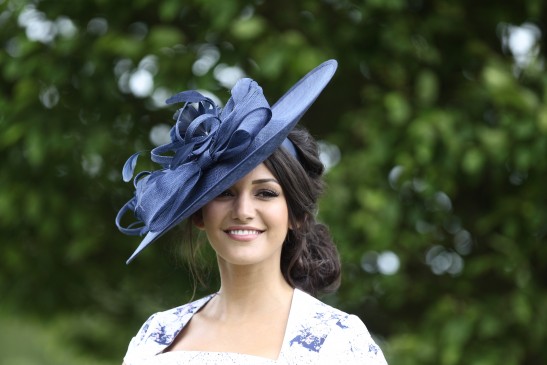 Makeup:
The most important thing to remember when doing your makeup is it is going to be a long day. Opt for a good primer and long-lasting foundation such as Estée Lauder Doublewear. Make sure your mascara and eyeliner is waterproof. Even if it's not raining the wind is bound to make your eyes watery and who knows, if you have a big winner (or loser) there may even be tears.
Between the dress, accessories and hat, your races ensemble generally has a lot going on. Team this with elaborate hairstyles and it's very easy to start looking overdone. To counteract this, it's advisable to keep your makeup minimal and neutral. Matching your red shoes to your red dress to your red hat to your red nails to your red lips probably isn't the best look.
With all the effort you've put in to get ready there is bound to be lots of photos. For this reason we would recommend going without an SPF for the day. SPF appears white in flash photography so if your moisturiser or foundation contains it you will end up with a white face. However if is particularly sunny then don't skip it, white is definitely better than burnt.
Our final tip is to make sure you aren't wearing instant tan. Between the rain, people spilling drinks and a lot of white dresses around it's just not worth the risk. If you can't live without your tan put on a developing tan a day or two in advance and shower off the top layer on the morning of the races.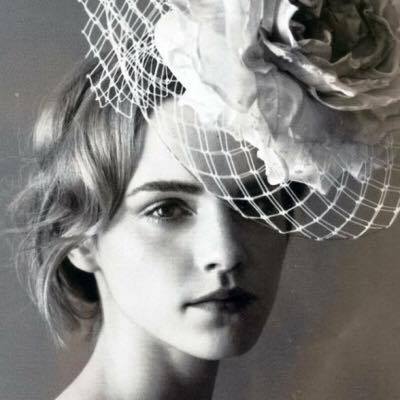 Our final tip: make sure you wear comfortable shoes, there is nothing worse than women tip topping across the gravel with their heels in their hands after a long day!