Whether you are just beginning your makeup artistry journey or are already a professional in the industry, we have put together some of our top tips for photoshoot makeup to help you grow your portfolio and achieve a flawless look every time.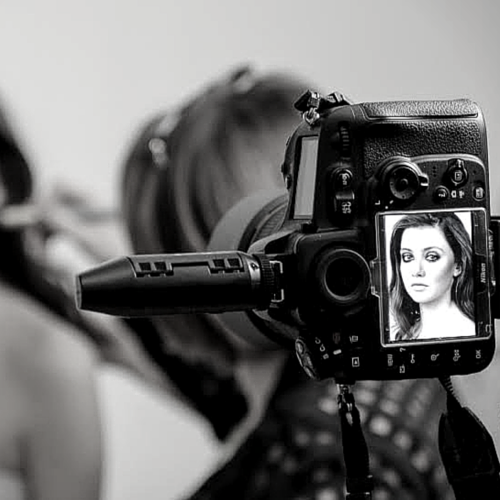 The first thing to remember is that more makeup is needed to ensure that it shows up on camera so that you achieve the desired look in your finished shots. It is important to exaggerate the look more than normal because of lighting, whether artificial or natural, bouncing off of the makeup and changing the look of it on screen. It is a good idea to apply, or at least check, the makeup under the lighting you are going to be shooting with to make sure you are getting the desired effect. Since the camera washes out 30-40% of colour don't be afraid to add more colour with some blush.
2.  Start with a blank canvas and apply a good primer and moisturiser to a clean face. Having a good base will save time in post-production as the makeup will go on smoothly and help reduce the appearance of wrinkles and imperfections. We love the Body Shop Vitamin E Moisturising Cream for a hydration boost and the La Roche Posay Effaclar Mat Primer is great for giving the skin a nice matte finish and reducing pores.
3. Unless shiny and dewy is the look you are going for, use all matte products to avoid adding shine to the face which can be quite distracting. If possible, avoid products with added SPF as they are not flash friendly and certain ingredients can make the face appear shiny in images. One of the best camera-ready foundations is the Make Up For Ever HD Invisible Coverage Foundation and MAC blot powder is ideal for mattifying oily areas.
 

4. Make sure you are prepared for quick touch-ups throughout the shoot and have at least concealer, lipstick and powder close by as the hot lights will cause the makeup to melt fairly quickly. If it's an all day shoot a good fixing spray is a great idea. One of our favourites is the Urban Decay 'All Nighter Makeup Fixing Spray'  which sets your makeup whilst avoiding that dreaded cakey look.
5. Make sure to define the eyes. They are usually the focal point of a portrait and are used to really connect with an audience so you want to make them pop. Apply eyeliner to the top lashes as well as defining the lower lash line with either a medium eyeshadow or some more eyeliner. Layering up the mascara is vital to make sure it comes up well on camera and opting for some false eyelashes is a great way to add some extra drama!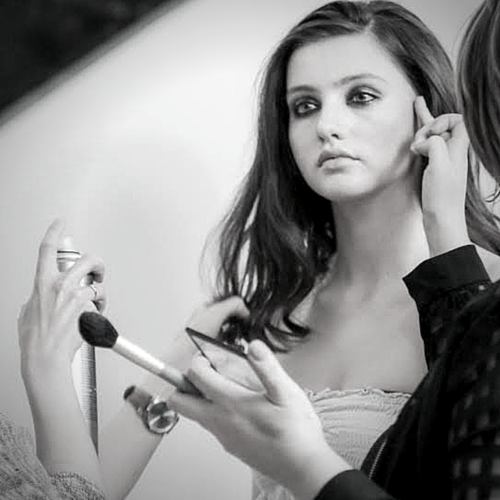 6. Don't go too crazy with glitter and shimmer, unless it is an integral part of your look. Shimmery products reflect too much light and can really take away from the finished image. Less is more in this case, so use it sparingly in the areas needed such as above the cheekbones, inner eye and cupid's bow.
7. Most importantly, remember to always be extremely hygienic with all products and brushes. You will have to clean your brushes very regularly so make sure to invest in a high quality set to avoid bristles falling off and the brushes coming apart. Also make sure to stock up on disposable plastic mascara wands to avoid using the same mascara brush on more than one person. It is important to replace your products every few months to ensure the highest standard of hygiene.