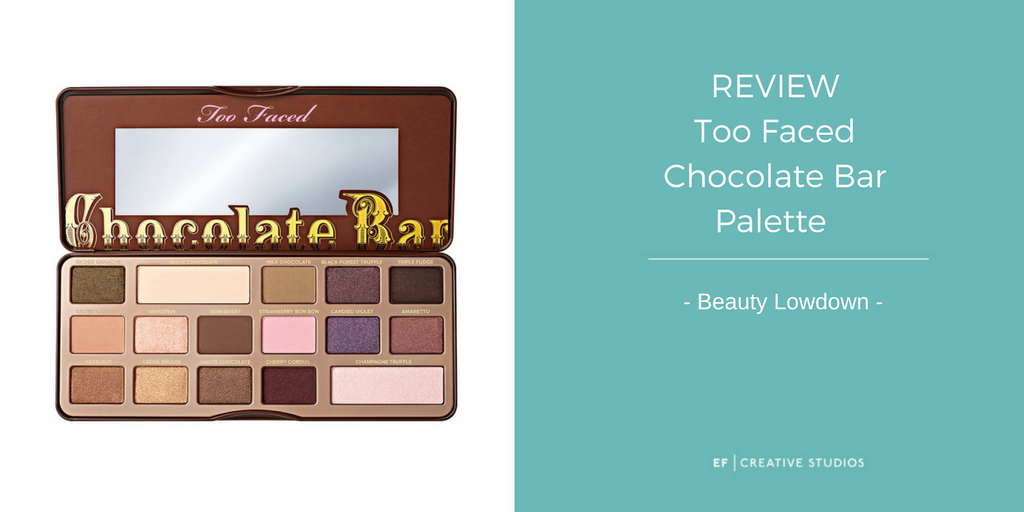 This cult favourite palette has been circling the beauty world for quite a while now with raving reviews coming in left, right and centre. In fact, I can't recall hearing a bad word about any of the sixteen shades that are included in it.
And, that's because it really is a gorgeous staple product that cannot be faulted.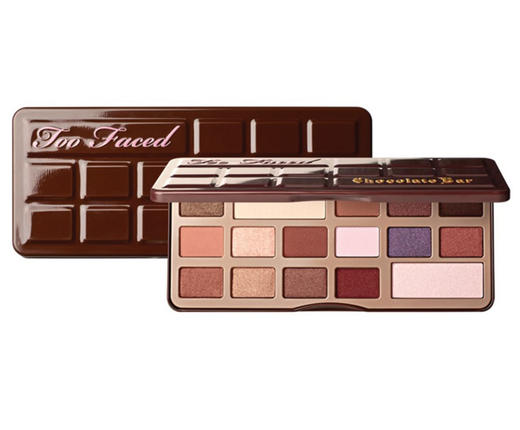 The palette could be used for a basic daily brown eye look using one of the matte shades all over the lid with Salted Caramel in the crease as a transition shade, or even as a one colour simple and easy look using possibly the most beautiful colour in the palette Crème Brulee all over the lid.
Alternately it can be amped up a notch or two and used to create a berry smokey eye, a purple glamorous look or even a soft romantic pink eye look.
This beautifully pigmented and deliciously scented Chocolate Bar palette retails for €49 and can be found in debenhams.ie online or in a Debenhams store in Ireland.
Images from TooFaced.com.
The palette is made with 100% natural cocoa powder and smells like an actual chocolate bar when you open it up. It's heavenly.
There are sixteen shades, ten shimmer shades and six mattes.
It ranges from beautiful warm chocolatey shades, iridescent baby pinks in both matte and shimmer and some deep plums and purple. There is also a beautiful olive green which ties in beautiful with the whole palette.
The palette would be gorgeous on green and brown eyes, especially using Gilded Ganache the olive shimmer shade or Candied Violet the deep purple shade.
However, it is very universal and would be equally as beautiful on blue eyes. Cherry Cordial, Amaretto and Black Forest Truffle are beautiful plums and rich reddish shimmer shades which would be mesmerizing on all eye colours, especially to highlight blue eyes.
Each shade is highly pigmented with intense colour pay off. The mattes in the palette feel super soft and buttery while the shimmers are luminous and glowy. Some of the darker shimmers such as Candied Violet and Triple Fudge have a glittering effect, perfect for a smokey night time glam.
White chocolate and Champagne Truffle are bigger pans and are perfect for highlighting. White chocolate is a matte cream shade and so soft and creamy to touch and blend. It could be used as a subtle brow bone highlight or to brighten the inner corner of the eye. Similarly, Champagne Truffle is gorgeous for highlighting the inner eye or brow bone, or even the centre of the lid for a spotlight eyeshadow look.