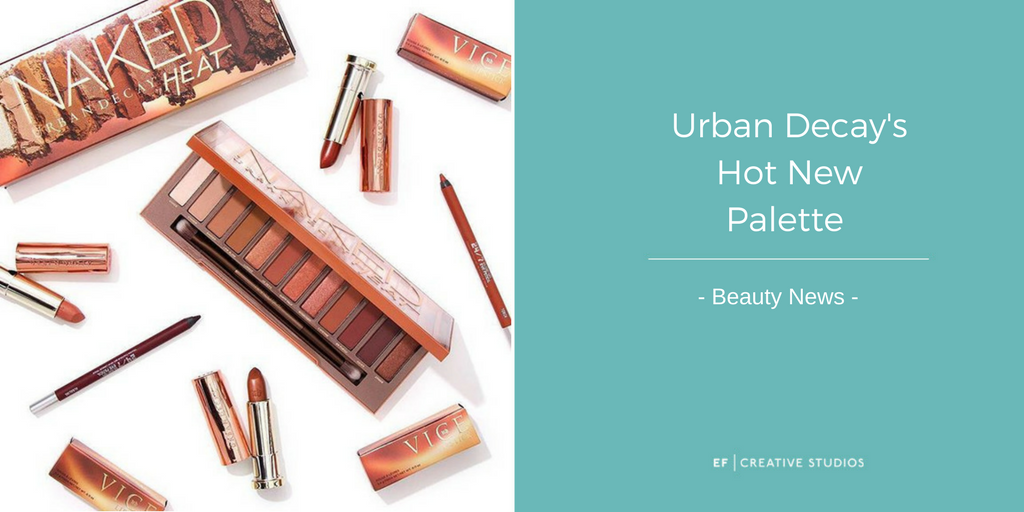 There's a fiery new palette coming to town and it's only by the holy grail eye shadow palette gods at Urban Decay. The beauty world has been getting all hot and bothered with the newest Naked member "Heat" .
Possibly the most talked about product in the beauty world and Instagram this week with the hashtag #NakedHeat cultivating thousands of pictures already has been Urban Decay's newest Naked palette "Naked Heat". 
With the official launch date this Monday, June 12, people lucky enough to have already have received one of the hot releases have been posting images of them wearing the warm toned palette, highlighting it's diversity and ability to compliment any skin tone.
The palette, as all Naked Palettes do has 12 shades and a brush also. The theme is Heat and so this rustic palette oozes orange tones, ambers, coppers and reddish shades from burnt coppers to ashy, fiery maroon.
The Palette is being accompanied by the launch of three new Vice Lipsticks and two new lip liners, all in line with the fiery and fierce tones of the new addition to the Naked family.