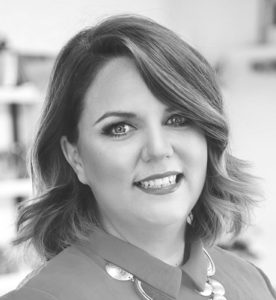 Highly acclaimed and multi award winning, Emma Farrell makeup artist, with a wealth of experience from magazine editorials to television shows to the glossy advertising campaigns seen in various media. Her attention to detail and passion for the industry have seen her become one of the most sought after makeup artists and beauty contributors in Ireland. Emma is known for being professional and easy to work with among clients, teams and crews. Her creativity and artistic flair ensure that every job is fresh and innovative. Emma's extensive and high profile client list is testimony to this work ethic. She has worked on various TV Shows throughout the years from TV3's Xpose to RTE's The Savage Eye, she can be beautifying top models one day, to "dirtying down" big name actors the next. Through the course of her work Emma has worked with many famous faces including Jason Donovan, Eva Longoria and Chris Eubank to name a few.
Emma is also respected by her peers and was asked to judge the Professional Beauty Awards in London and was on the Jury for the Irish Film and Television Academy Awards for the last 4 years. Emma has also won a number of awards herself, including the UK & Ireland L'Oreal Brush Contest and U Magazines Makeup Artist of the Year. She has also been a finalist for the Image Magazine Makeup Artist of the Year 2016, VIP Magazine Makeup Artist of the Year 2015, Mrs2be.ie Bridal Makeup Artist of the Year 2014 to name a few.
Emma's extensive knowledge means she is a regular expert beauty contributor. She has written articles for U Magazine, Xpose Magazine, The Irish Star, Stellar Magazine, Womens Way and Prudence as well as our EF Creative Studios Blog. Emma has recorded beauty segments for Radio including FM104 and Near FM. Filmed segments for Xpose, The Today Show and Stylenation.
Brands and PR Companies like to work with Emma, because as a writer and blogger herself, she understands the needs of those working in media and can give them the soundbites, quotes and information they need in a interesting and engaging way. Also Emma is constantly in contact with people, so has an innate understanding of the consumers needs.