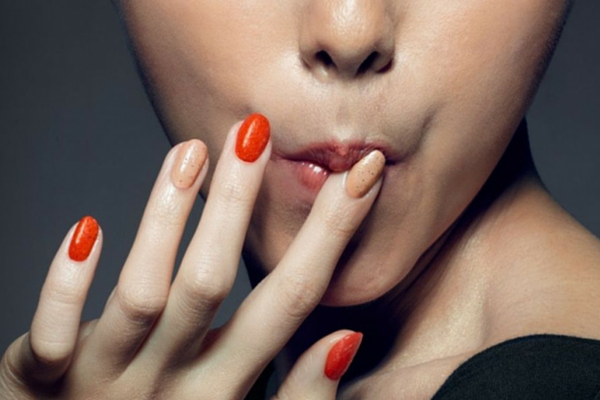 Yes you read that correctly. Ok, we aren't quite sure if this is some sort of elaborate, delayed April Fool's Day joke but after some research we have seen Vogue, BBC, Popsugar and The New York Times have all reported on the KFC chicken flavoured nail polish. It seems to be legit?!
According to our sources, the Hong Kong branch of the fried chicken company will be selling two limited-edition lacquers inspired by the famous "finger-lickin' good" slogan. "Hot & Spicy" is a trendy burnt orange shade, whilst "Original Recipe" appears to be a pale, dirty olive green colour and both shades are glittery.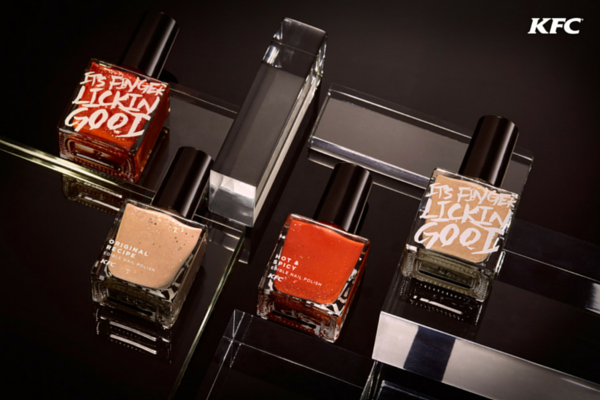 "KFC's signature flavors — Original Recipe and Hot & Spicy — have been carefully formulated from natural ingredients into edible nail polish and packaged in a stylish glass bottle and minimal box with over gloss details to appeal to young consumers' love of food and fashion," announced the official press release. The directions are simple, paint on your varnish and feel free to lick it off.
What do you think of this totally bizarre beauty product? Props for originality and creativity, but we aren't convinced.