Festivals season is well and truly in full swing now and so the fashion and bold choices have begun. And what a colourful season it has been already. From body art to henna to pastel coloured hair with glitter and sequins its brighter and more creative the looks are getting.
 The hotter weather and festival spirit always brings out lot's of colour and creativity. So when festival season comes around the brighter and bolder the better- in clothing, makeup and hair!
Flower crowns are always on display at festivals and this year is no exception. Be festival ready and find your perfect pretty flower hairpiece that will compliment every outfit and makeup look.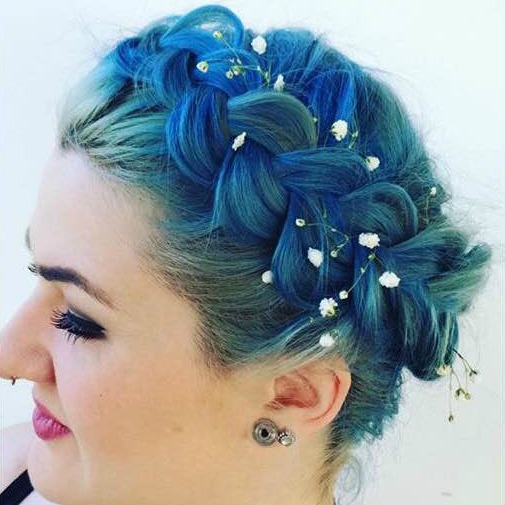 Or for a more subtle and longer lasting crown, fulfil two trends, flower crowns and braids in one go in the form of the crown braid. Plus with this gorgeous look you are also adding fun and colour, totally killing the festival look. 
Accessorise from Head to Toe 
Accessories and foil tattoos are always the rage at festivals and once again, alike the theme of this post and summer style the more the merrier. This year hair accessories and rings are very on trend, even Ariana Grande sporting them in a tight high pony last weekend. A gorgeous way to top off the festival look.
Glow MAD with glitter this summer.. it's  a trend that is evolving more and more this season. You can use it as a sparkling highlight on the cheek bones,  a shimmering finish on your shoulders and skin or even on the roots of your hair which is what girls are loving to wear this festival season.