Picking the right lipstick colour amongst a sea of various shades can be daunting. You go in to pick up the perfect nude and end up with a frosted baby pink – we've all been there. That's why we have put together our five fool-proof tips to make sure you come away feeling more Kylie Jenner and less Miranda Sings (just youtube it!).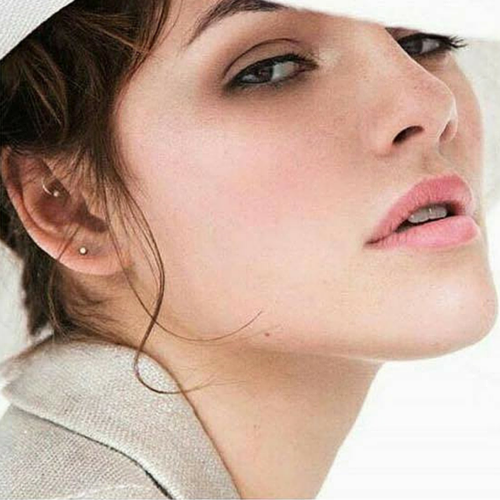 Just like with the clothes we wear, different colour lipsticks look better on different skintones. To make it simple; cool tones work better on those with fair skin while warm tones look better on those olive skinned ladies. Fair skinned girls look out for anything with a purple or blue undertone, an example of this is Mac's cult classic nude 'Creme Cup'. And for the more olive skinned among us look for something with an orange, red or terracotta undertone. Mac's 'Velvet Teddy' would be a perfect example of this.
Before you set out to pick up your lipstick have an idea of what look you are going for, and stick to it. Now there's nothing wrong with wearing bright pinks or reds during the day, but if you go looking for an everyday nude only to be carried away with a beautiful red once you get there, you'll come home disappointed. A good tip for picking your everyday lip comes from Bobbi Brown who says "If I could teach someone just one thing about lip colour it would be this: Find a lipstick that looks good on your face when you are wearing absolutely no makeup". A good way to find this colour is to look for one two shades darker than your natural lip colour. And if you do decide to go for a statement lip just remember step one and make sure it matches your skintone!
Lipstick is an easy way of changing your lip size, and no we're not talking about over-drawing your natural lipline. If you want to make your lips look bigger choose a light shade, and add a gloss. The same can be said the opposite way around so if you are worried about your lips being too big opt for a darker matte shade.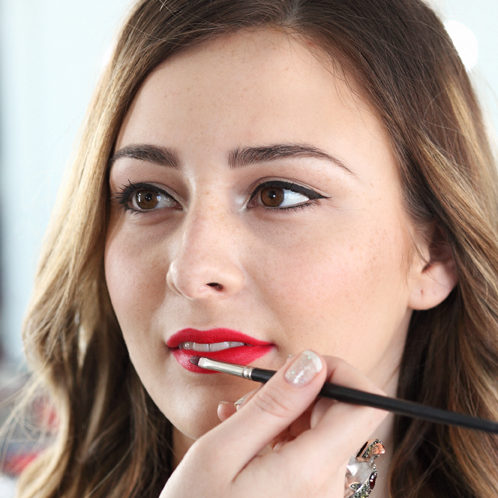 One of the best tips for going lipstick shopping is bringing along a friend you can trust. Choosing from a large array of colours can be overwhelming and having a friend there will ensure that you don't end up shelling out for a shade that you don't really love. Take your time and swatch as many as you like, the counter assistants are used to it! The most important quality in your lipstick colour, as with all makeup and clothes, is to find one that you feel most comfortable in.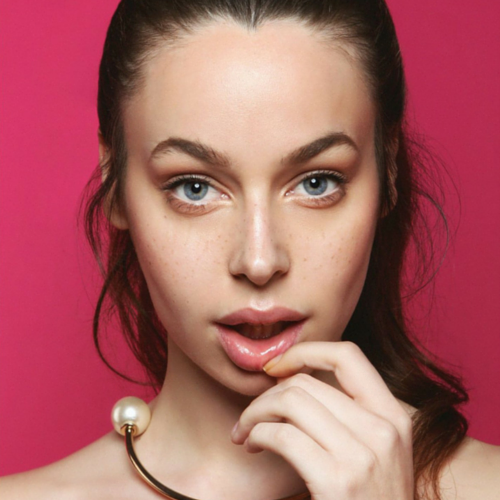 This is another trap that we've all fallen into at some point but choosing a lipstick colour online really isn't advised. There is the perk that you aren't under pressure standing at a counter but it is very difficult to choose the right shade on a screen. Colours generally look more blue-toned on a screen and can even look vastly different from one screen to another. Our tip would be hit the shops to find your holy grail lipstick, and once you've found it re-purchase online to your hearts content!