WITH HALLOWEEN JUST AROUND THE CORNER, WE HAVE COMPILED SOME OF OUR FAVOURITE HALLOWEEN LOOKS HERE IN EF CREATIVE STUDIOS. WHETHER ITS EXTREME GORE, DOWNRIGHT TERRIFYING OR ANYTHING IN BETWEEN WE HAVE SOMETHING FOR EVERY TASTE.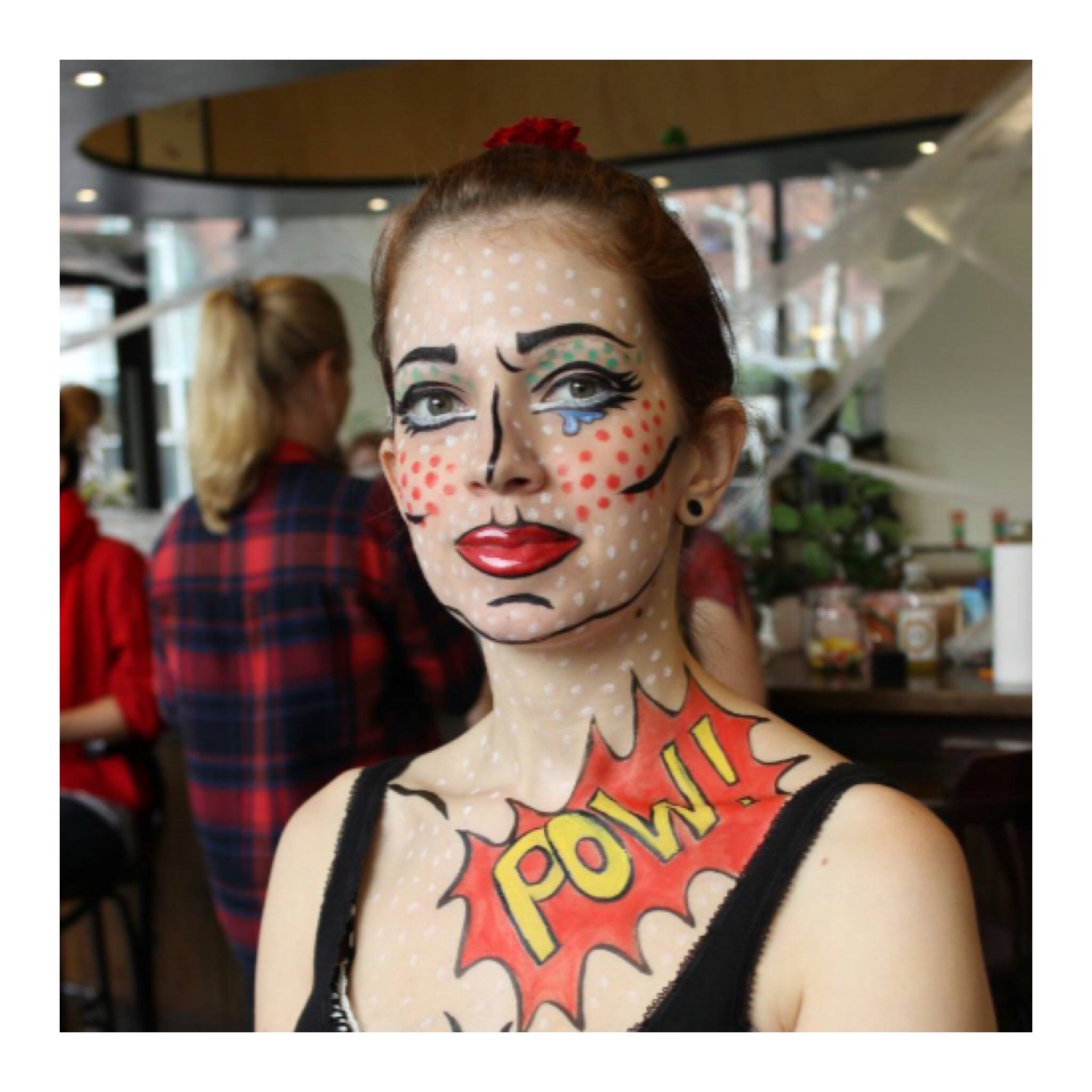 POP ART
If you're not into the gory side of things, this Halloween look is the one for you. Pop art gives the illusion of a comic book character coming to life. Created with various colour paints, this simple yet unique look is the perfect spooky alternative, still guaranteed to turn heads.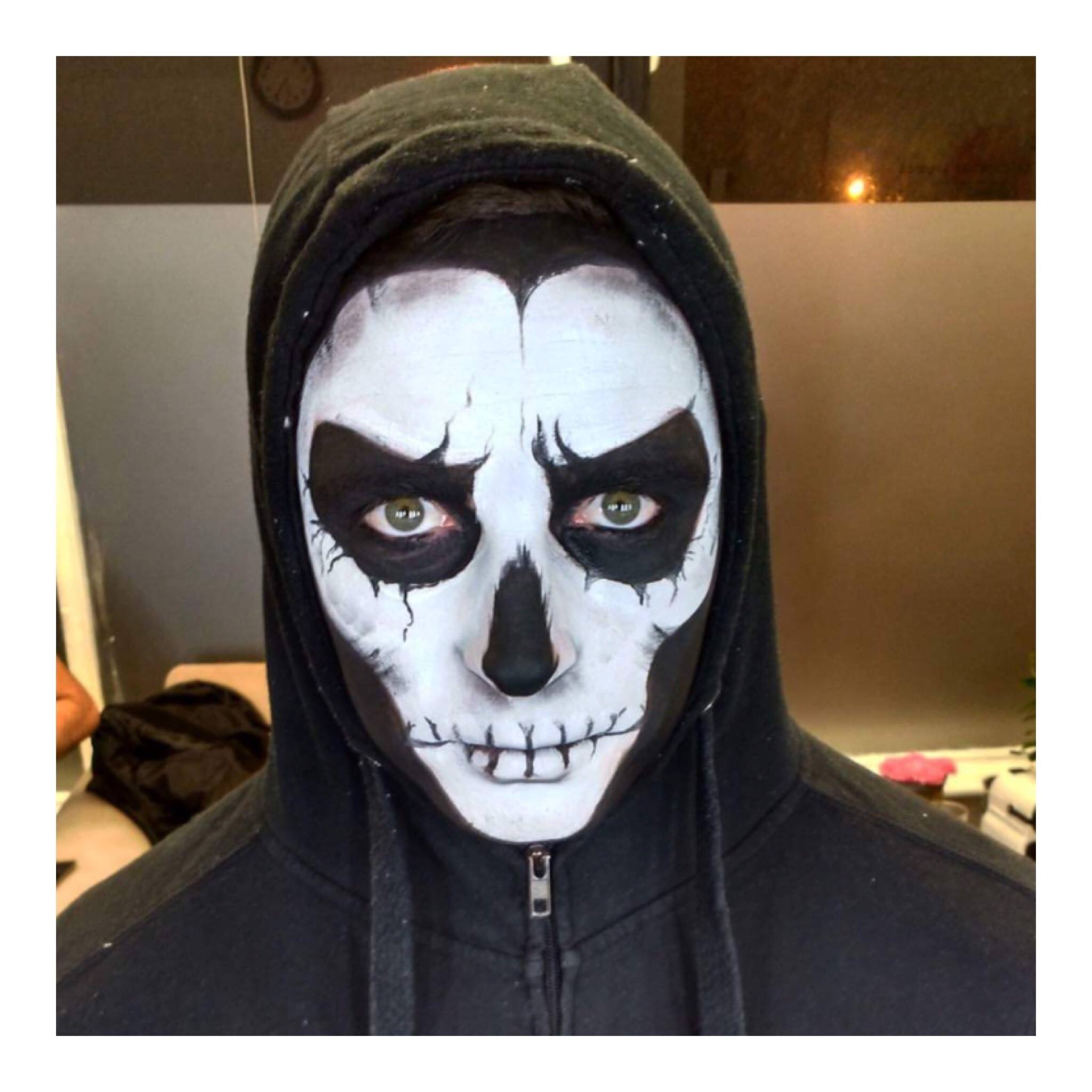 MASK EFFECT
Whether it's paint or SFX makeup the "mask" style Halloween looks are hugely popular. Well known scary movies like "The Purge" are bringing these looks back on trend. Our purge inspired look is amazingly terrifying, it has the ability to both startle and impress! Another highly requested look is the infamous "anonymous" mask.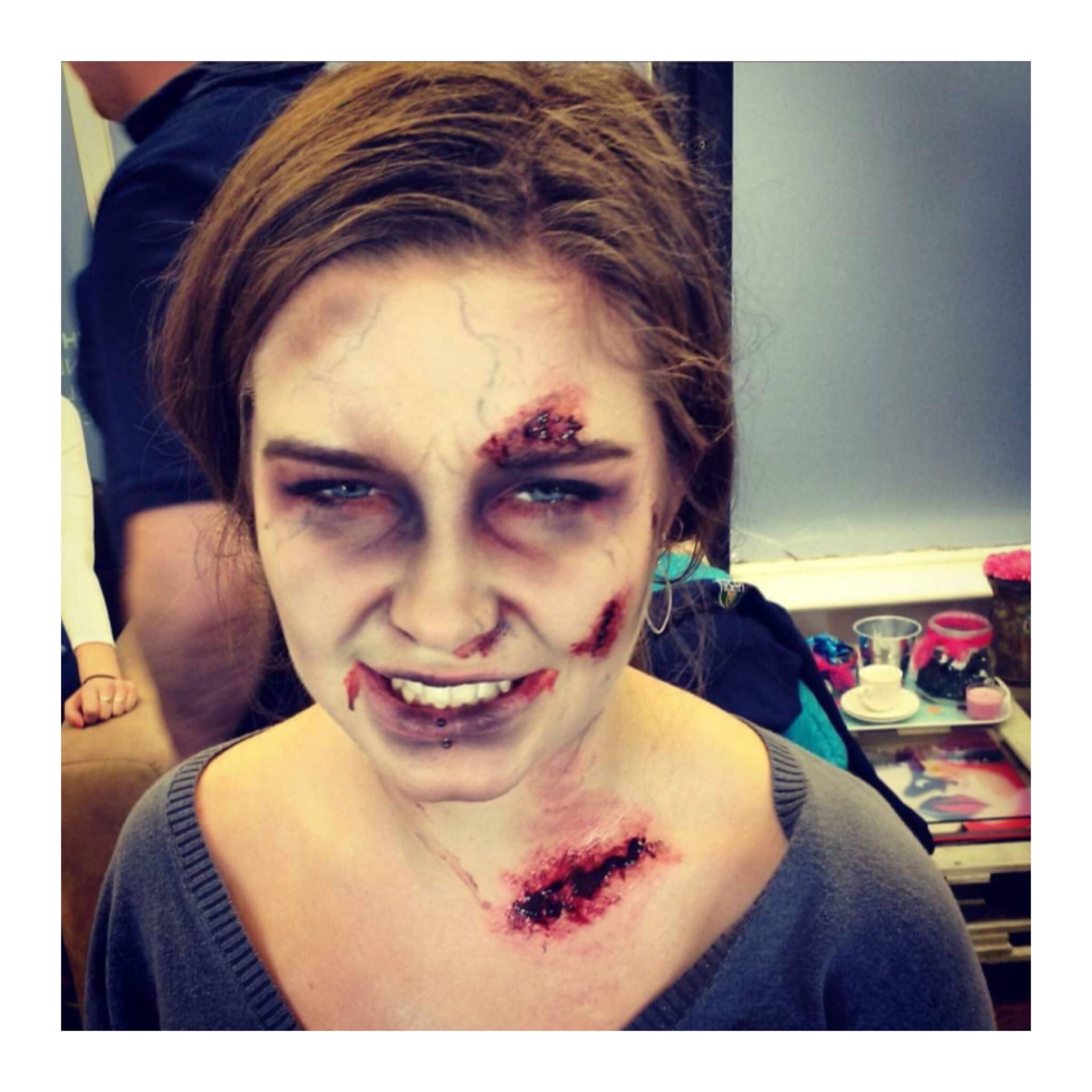 ZOMBIES
With all the hype circulating around shows such as "The Walking Dead" it is no shock to see the resurrection of the "zombie" Halloween look. Again, this can be played up as much as you require to achieve the exact level of spooky you want. Rotting flesh and the "half dead look" created by a mix of paints and SFX makeup is a sure bet this Halloween.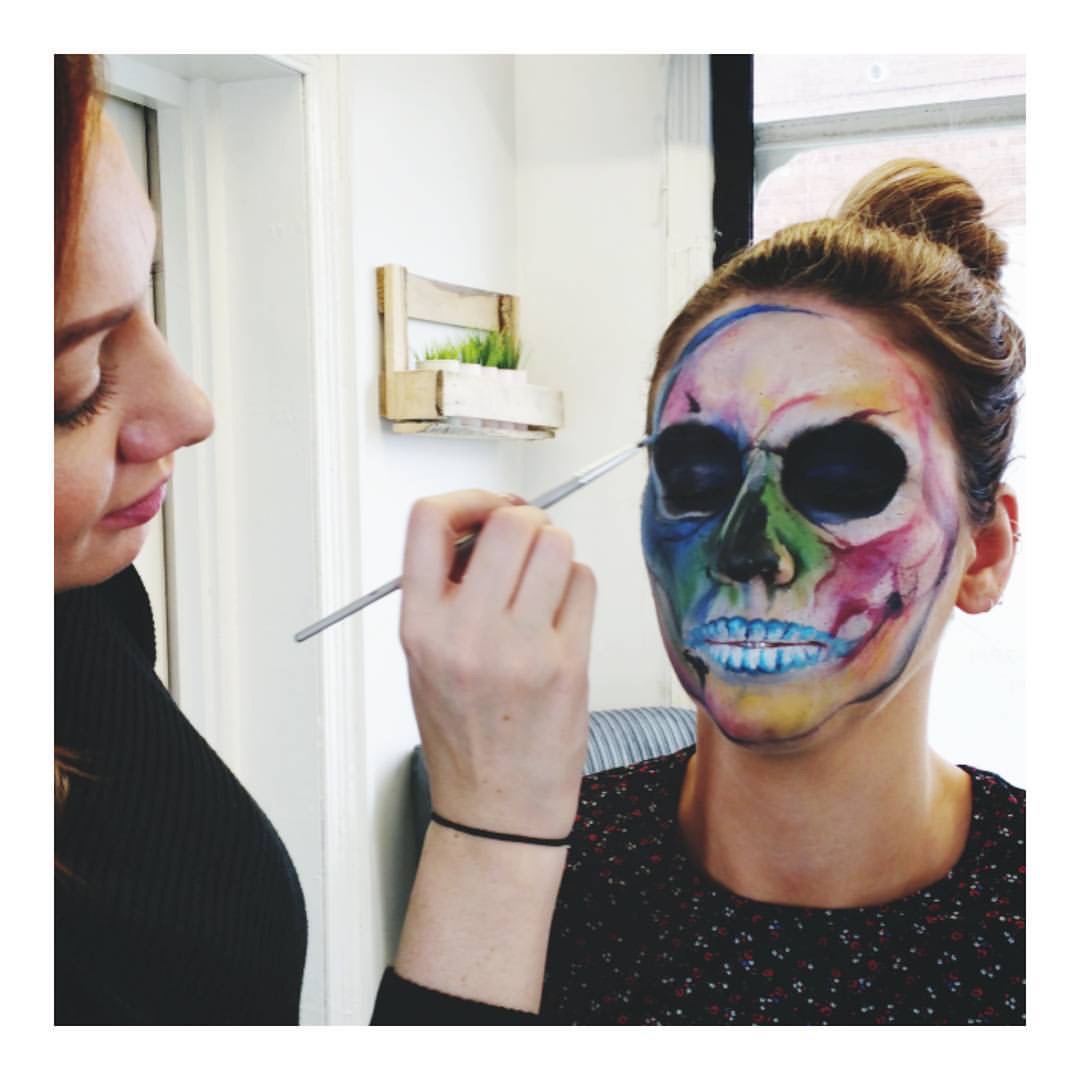 SKULLS
There are endless possibilities to play around with, with this particular Halloween look. The classic full skull is still ever popular, why not brighten it up with a colourful twist, with our take on a pastel infused skeleton. Another popular take on the skull is the half face, giving you the best of both worlds this Halloween; with a glam face of makeup on one half and scary skull on the other.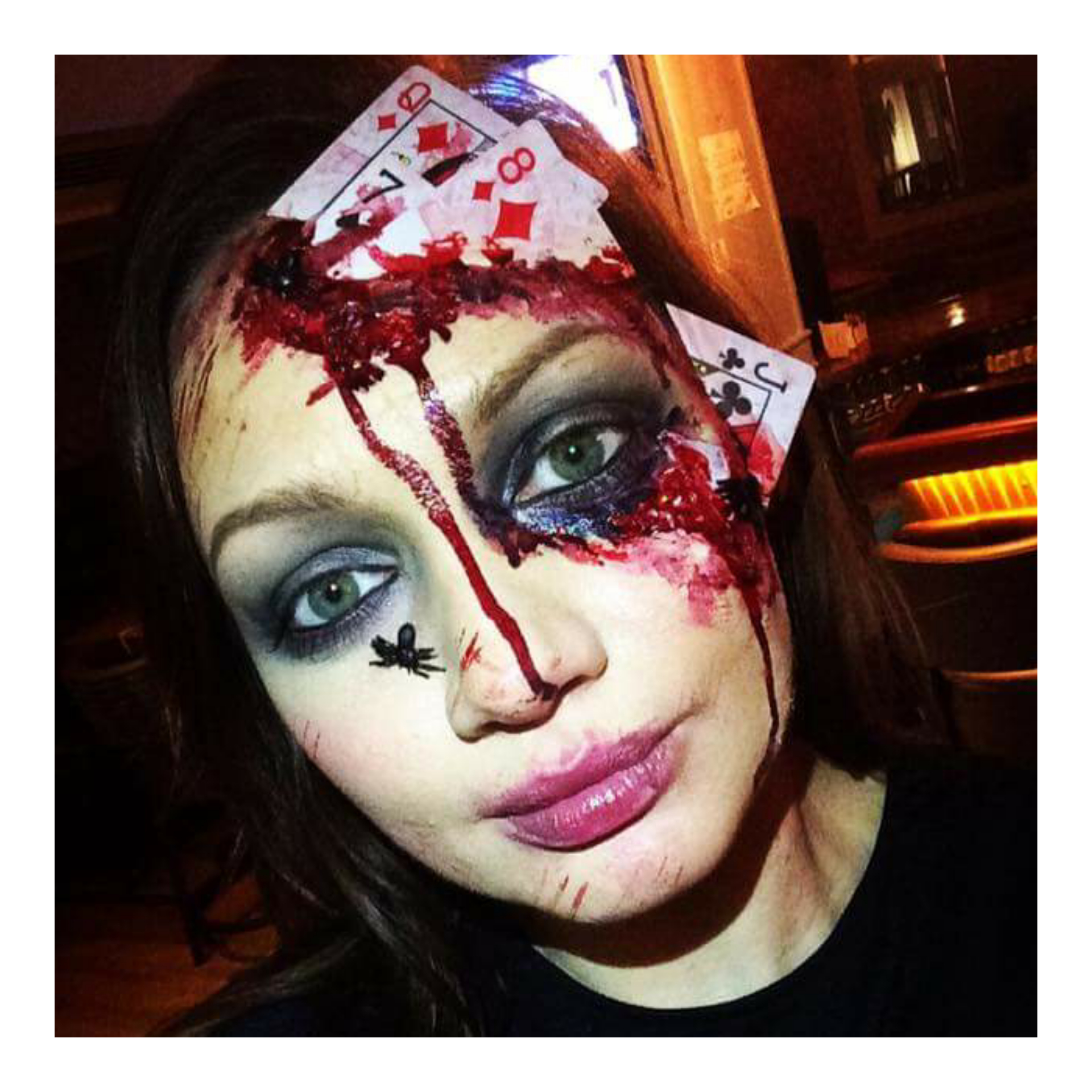 An SFX makeup artists dream. From burns, cuts, scars, bruises you name it, our highly talented makeup artists can achieve the gory look you're after. Fake blood in abundance, whether it's a spooky Alice in Wonderland or your standard zombie. Halloween is the ideal time to bring out your inner demon (in makeup form!!)
WHATS YOUR FAVOURITE HALLOWEEN LOOK? LET US KNOW IN THE COMMENTS BELOW!