Red carpet season is getting into full swing and with that comes the hottest makeup looks for us to swoon over. The 2016 Golden Globes was no exception and provided us with hours worth of beauty inspiration to dissect. These are a couple of our favourite Golden Globes makeup looks;
Saoirse Ronan: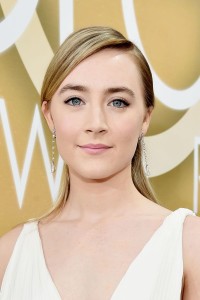 Saoirse went fresh-faced with this minimal look by artist Mai Quynh. We are getting English-rose vibes with the fresh pink lips and slightly undone brows.
Rooney Mara: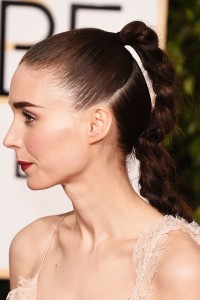 We can't enough of Rooney Mara's textured braid which was created by hair legend Adir Abergel. The look was completed with berry lips, lots of lashes and killer brows.
Lady Gaga:
Lady Gaga looked stunning taking inspiration from the 50's with soft pin curls, bold brows and matte skin by makeup artist Sarah Tanno. Could this be the best she's ever looked?
Cate Blanchett:
Makeup Artist Jeanine Lobell wanted Blanchett's look to be pretty but not too soft so she gave her a dewy smokey eye. We've got all the products you need to re-create this stunning look at home, you can thank us later!  Lobell used a combination of three Giorgio Armani Eye Tints instead of powder shadow to create a sheerer version of a traditional smokey eye.  She started with Giorgio Armani Eye Tint in #12 Gold Ashes across the lid. She then used Giorgio Armani Eye Tint in #1 Obsidian instead of a pencil or liquid liner, using it along the lash line placing it from the top and then wrapping it around to the bottom creating a small C around the outer hollow of the eye crease to give a smokey effect. On top of the Giorgio Armani Eye Tint in #1 Obsidian in the crease, she layered Giorgio Armani Eye Tint in #7 Shadow feathering it lightly.
Lobell wanted to give Blanchett a "glow-from-within" on her cheeks so she used Giorgio Armani Cheek Fabric in #507 and then brushed Giorgio Armani Luminous Silk Compact over it.
Jeanine didn't want a heavy look on the lips so she just tapped on Giorgio Armani Rouge Ecstasy in #508 Daybreak to keep the sheer textures consistent.
Kate Winslet: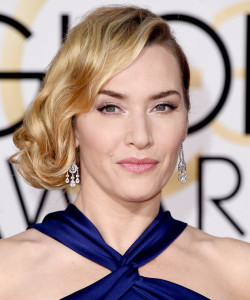 Kate's look was created by celebrity makeup-artist and Lancome Creative Director Lisa Eldridge, using entirely Lancome products.  Lisa used Teinte Idole Ultra 24hr Foundation and Effacernes Longue Tenue concealer to create Kate's flawless base. The subtle pink blush was Blush Subtil in Rose Paradis.
Kate wanted a lighter look for her eyes, so Eldridge created a sculpted nude smoky effect using Lancome's Hypnôse Star Eyes Palette in Brun Adoré with black liquid liner, and lots of lashes with Hypnose Doll Lash Waterproof Mascara. The look was finished with soft rosy lips created with Contour Pro in Beige Rosé and 240M Rouge in Love.