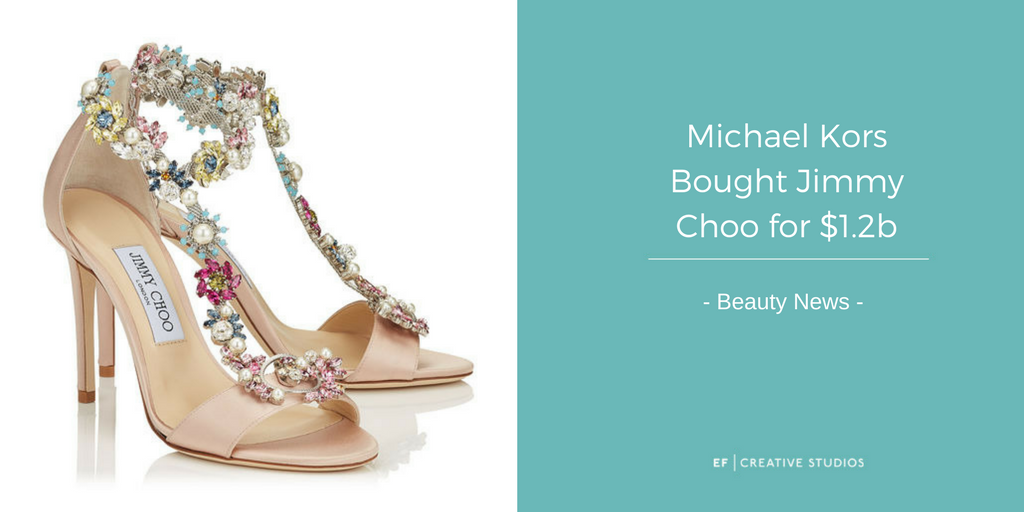 There is some major fashion news today as news broke that Michael Kors has bought Jimmy Choo. We at EF Creative Studios are very excited to see what happens in this new ownership.
This week marks the beginning of a new merging of two major fashion houses.
On Tuesday, Michael Kors Holding agreed to buying the luxury shoe company Jimmy Choo for $1.2 billion as their own handbag and accessories sales have been declining.
Michael Kors, a much more accessible and affordable brand than Jimmy Choo have said this is the first step in building up a larger international luxury group.
The new buy will be the handbag company's foot in the door of the luxury shoe market. Michael Kors, chairman and chief creative officer said in a statement, "We admire the glamorous style and trend-setting nature of Jimmy Choo designs".
Jimmy Choo started in 1996 by British Vogue editor Tamara Mellon and has over one hundred and fifty stores around the world. 
But what will this mean for us buyers? Will we finally be able to get our hands on a pair of those luxury beauties most loved by fashion icons such as the late Princess Diana and Sex and the City star Sarah Jessica Parker. A girl can dream..