Eye of Horus is a cosmetics brand with a difference; their makeup is based on formula's by the Ancient Egyptians and their whole range consists of solely eye makeup. Their small range allows them to develop each product to perfection.The packaging is sleek and black with pops of gold and white.
We were sent a number of products to review. Here's the verdict;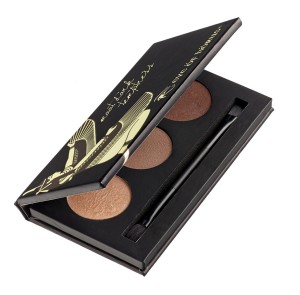 Maat Dark Temptress Eyeshadow Palette:
This palette consists of three shades, a shimmery champagne shade, a dull taupe and a chocolate brown. The palette also contains a mirror and a quite good quality double-sided brush. The three shades are perfect for creating an everyday, natural eye look. The brown colour is also a good shade for filling in eyebrows. The shadows are good quality and highly pigmented. My only complaint about this product would be the quality of the packaging. The palette is made of cardboard which became quite bruised and battered after a couple of weeks in my makeup bag. The Maat Dark Temptress Eyeshadow Palette retails at €31.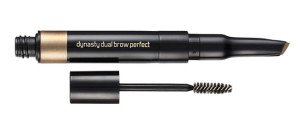 Brow Double Parfait:
This double-ended brow definer is my favourite product in the range. The brow product is a mechanical wind-up eyebrow wax, with a large eyebrow brush and clear gel at the other end. The angular shape of the wax makes it very easy to achieve a defined brow, and adding the clear gel makes it last all day. I spent a couple of hectic days wearing this product and was happily surprised to see a perfectly defined brow, not smudged or faded, when I was taking off my makeup in the evening. The Brow Double Parfait comes in three shades and retails at €18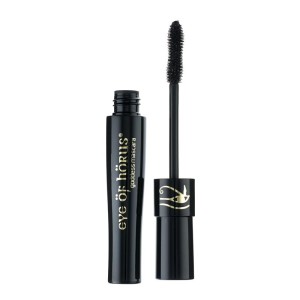 Goddess Mascara:
The Goddess Mascara is an award winning mascara styled by the ancient Egyptians using plant based ingredients. The mascara has a large curved wand, which can be difficult to apply, but with a bit of practice this mascara is great. It is lengthening and volumising, and extremely jet-black which is a big plus from me. The Goddess Mascara retails at €24.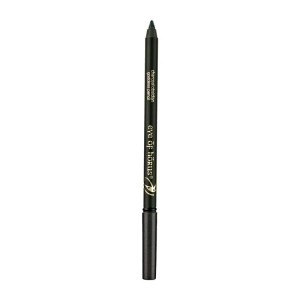 Goddess Pencil:
We received the Goddess pencil in nude, white and bronze. All three of these shades had a creamy and easy to blend formula. The pencils are again double-ended with a smudger brush on the other end which made them even easier to blend. I used the nude colour on my waterline to open up the eye and also found it good as a highlight under the brow. The bronze shade is very unusual; it would be hard to find a shade like it from another brand. I found the bronze shade good for blending into a brown smokey eye to add a metallic dimension to the look. The Goddess Pencils retail at €20.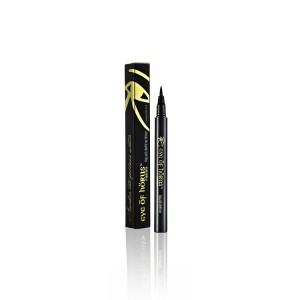 Liquid Define Black:
This liquid eyeliner was the most disappointing of all the products I tried. The felt tip became frayed after just a couple of uses and made it very difficult to apply. The liner dries instantly, which may be a plus for all you liner queens out there, but it makes it very hard to work with for anyone who doesn't apply their liner perfectly first try. On the plus side the liner is extremely black and doesn't budge once applied. The Liquid Define retails for €20.
Eye of Horus does not test on animals, is paraben free and uses natural ingredients. The brand is based in Byron Bay, Australia. Order products online at www.eyeofhoruscosmetics.com