Christmas is here and who doesn't have a wish list? Well at EF Creative Studio we certainly do.
The Gwen Stefani Urban Decay palette includes fifteen eyeshadows. €49.00
It's a lovely palette filled with mostly warm-toned neutrals in light and medium shades with a few pops of color thrown in.  The quality is fab, and the palette is a great value–€270 worth of eyeshadow!
Aldi Facial Cleanser €15.99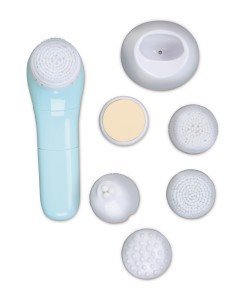 The Facial Cleanser is a bargain. It's a compact, portable exfoliation cleansing system with vibrating head and storage holder. It's very similar to the Clarsonic but at a portion of the price. This product includes 6 attachments (2 Brushes, Sponge, Wrinkle Reducer and Facial Massage).  It is powered by 2 AA batteries, has an on/off side switch and is available in green and white.  What more could you want.
MAC limited edition Objects of Affection Pigment sets €35.99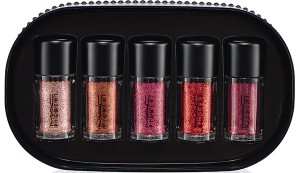 Four limited addition pigments that are fabulous! These will make any grown woman gasp with envy, appreciation and sheer love.The set comes with four pigments and one glitter.
     Shiseido Camilla Pallette €65.00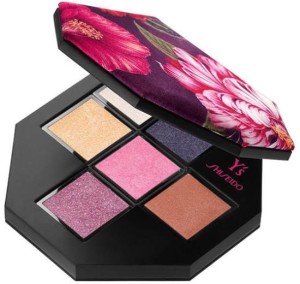 The packaging alone on this is gorgeous although wait until you open this up. Designed by influential Japanese designer Yohji Yamamoto. If your makeup kit is lacking colour you can't go wrong with this palette.The shadows can be used for blush, highlight and eyeshadows, used single or combined to create new colours. While it is pricey its worth every single penny.
     POUDRE DE LUMIÈRE, Limited edition €45.00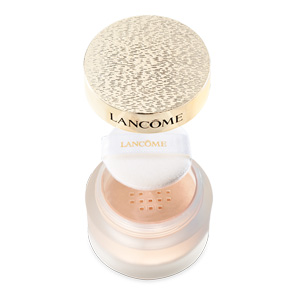 Applied to the centre of the face and decollete this will enhance those areas with an elegant iridescent finish. The packaging is what you would expect for Lancome, elegance. The powder is super fine and isnt glittery but more pearl/opal like. Just an absolutly breath taking highlighter.