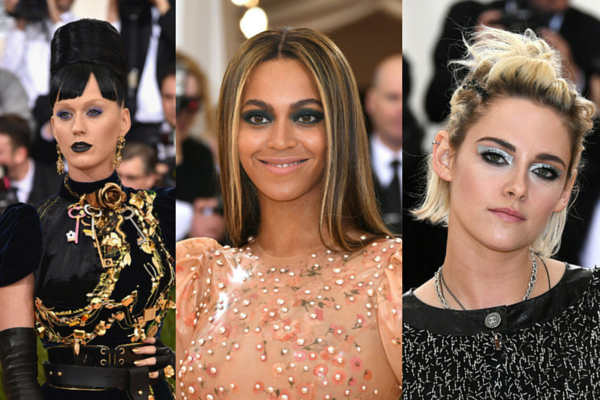 The Costume Institute Gala at New York City's Metropolitan Museum of Art has to be the best fashion event of the year, and this year was no exception. This year's theme was 'Manus x Machina: Fashion in an Age of Technology' and it definitely filtered right down to the hair and makeup looks. From sculpted hair to angular liner and dark lips here are all the must-see looks from the 2016 Met Gala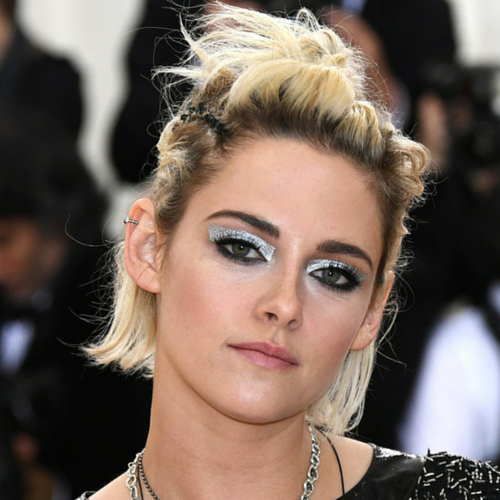 Kristen Stewart was almost unrecognisable with peroxide blonde hair braided back with black studs.  Her geometric silver foil eye makeup was balanced by keeping the rest of the face minimal.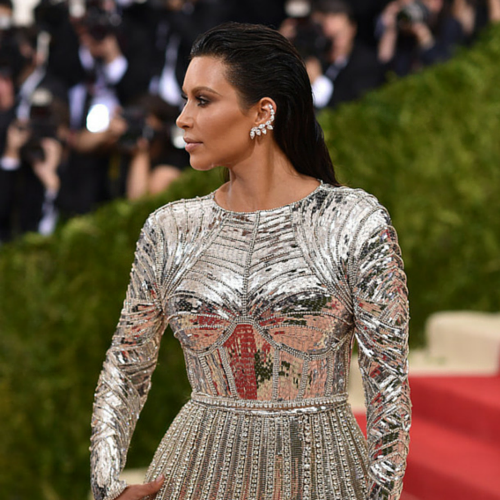 Kim K opted for gelled back hair, light eyebrows and lots of contouring.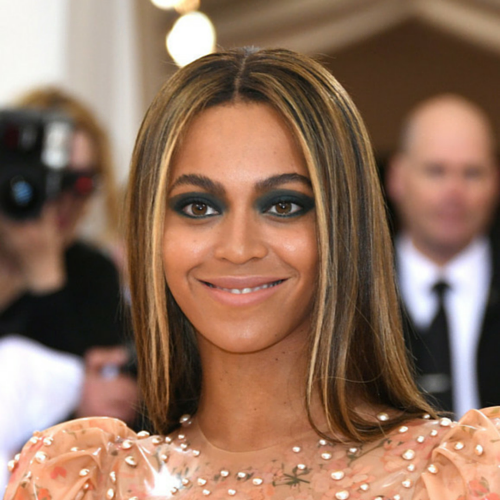 Beyonce opted to keep it matte with nude lips and an unblended, teal eye. We aren't so sure about this one. But Queen B can do whatever she wants.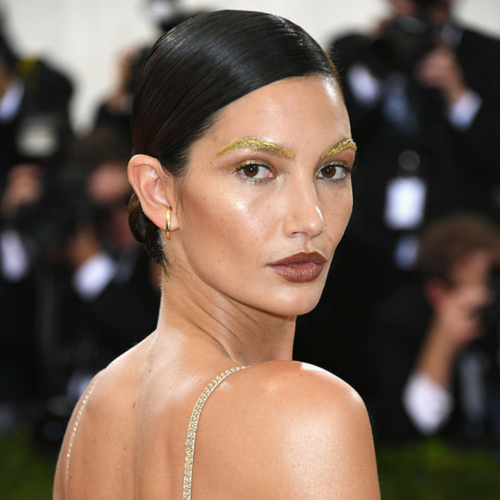 Lily Aldridge pushed boundaries with golden eyebrows and the perfect shade of brown lips. Is it a yay or a nay?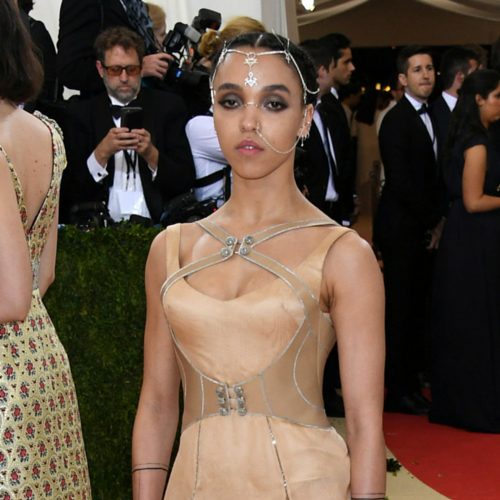 We can't fault her originality. Kinda loving this look from FKA Twigs.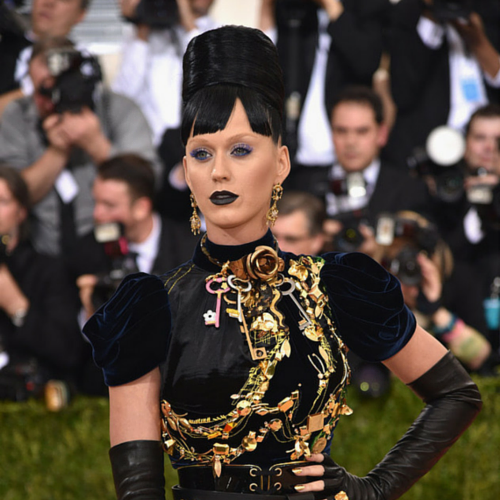 Victorian meets gothic meets 80's fringe? Katy Perry goes for bleached brows and a matte black lip.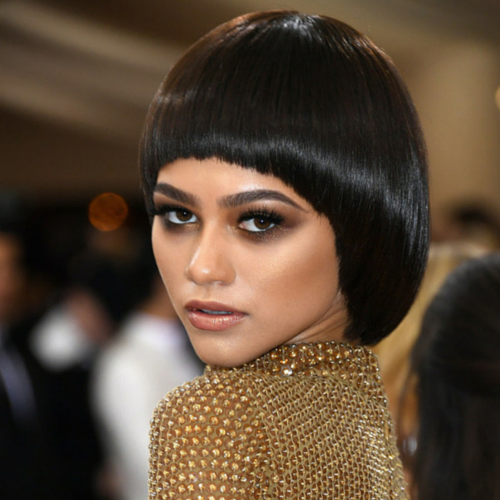 Zendaya opts for a Beatles-esque bowl cut and a super smokey eye, and somehow looks incredible?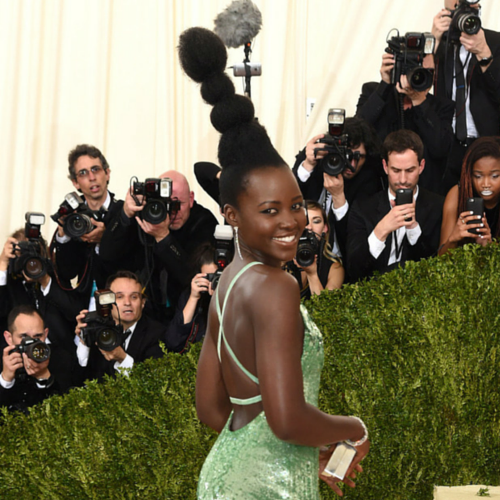 Lupita Nyong'o gives us serious Marge Simpsons vibes with this incredible up-do.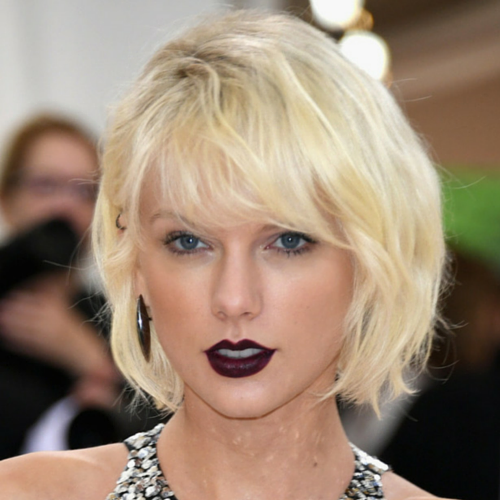 Taylor Swift contrasts her peroxide choppy 'do with dark ox-blood lips.
Which look is your favourite?