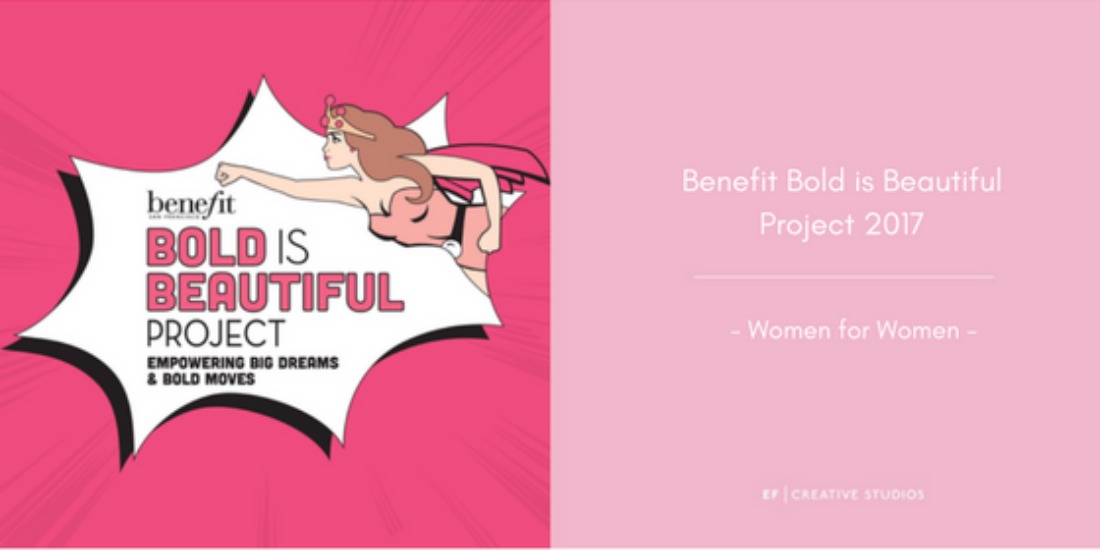 Benefit Cosmetics are back with a bang this Spring in the form of their annual philanthropy campaign for important women's charities. The 'Bold is Beautiful' campaign is returning this April in Ireland  and the UK in the form of a pink pop-up shop selling all things pink of course.
This year Benefit Cosmetics are raising the bar this year in their annual charity initiative to raise money for two very special women's charities. They are launching Ireland and the UK's first all pink pop-up shop for charity. The #RaiseABrow shop will be packed and selling all things pink including generous donated items from your favourite celebrities, bloggers and brands across the UK and Ireland.
All money raised in this campaign aimed at will go towards two very fitting charities – Look Good Feel Better, an Irish charity supporting women undergoing treatment for cancer to improve their wellbeing and confidence and Daisyhouse which supports and helps homeless women to gain skills and confidence, empowering them to move on and break the cycle of homelessness. The beautiful pink-pop up will be arriving  in Dublin on South Williams Street on the 5th April until the 8th and will be popping up in various locations in the UK in April also.
Last years campaign raised over €43,000 so to help make a difference this year and help Benefit in this empowering and inspiring project get looking for anything PINK!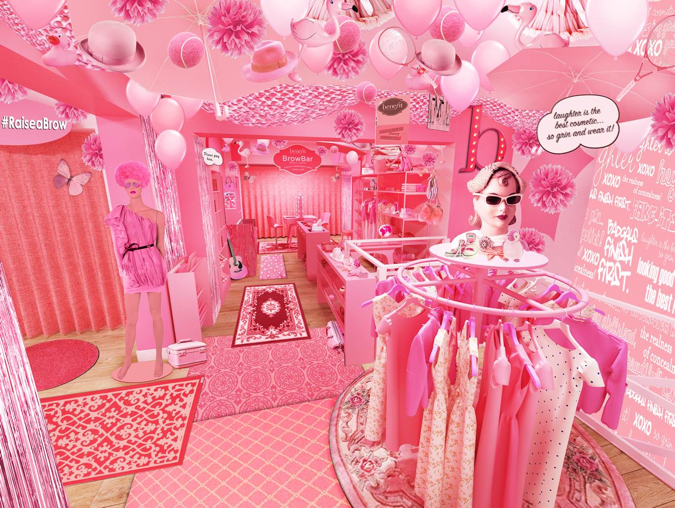 So, there are a few ways to donate and get involved in this bold and empowering campaign.
Donate- If you have no access to any of the pop-up shops to donate or buy any of the items, you can simply donate directly to Look Good Feel Good and Daisyhouse as that is what this is all about really.
Get a Brow Wax- As with the previous years, all the money from brow waxes in the month of April during the Bold is Beautiful campaign will be donated to the two charities. Plus there will be a free 'Gimme Brow' with each brow wax during the campaign. 
Donate Pink Items- Whether it is clothes, candles, cars or bags, if it is pink Benefit WANT IT! Simply round up any of your pink items that you want to donate and drop them into one of the benefit stores or counters where there are pink donating bins before shop opens, or bring them along on the day. If you can't make it to one of the boutiques but want to send stuff still you can send them to the store on No 17, South William Street, Dublin 1.