Beauty Spotlight is our series on the blog where we shine the spotlight on some modern day beauty icons. Today we are shining the light on the smoking Shay Mitchell, star of Pretty Little Liars. Here's some of her statement makeup looks that have caught our eye..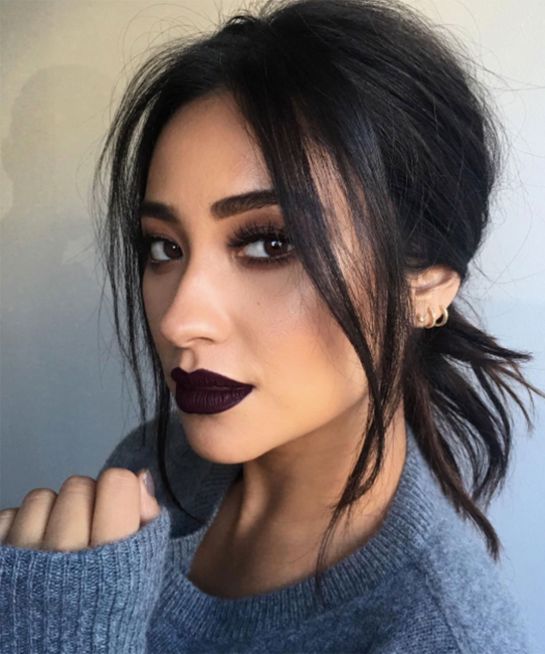 How striking is this full glam, vampy look on Shay? Slay Shay!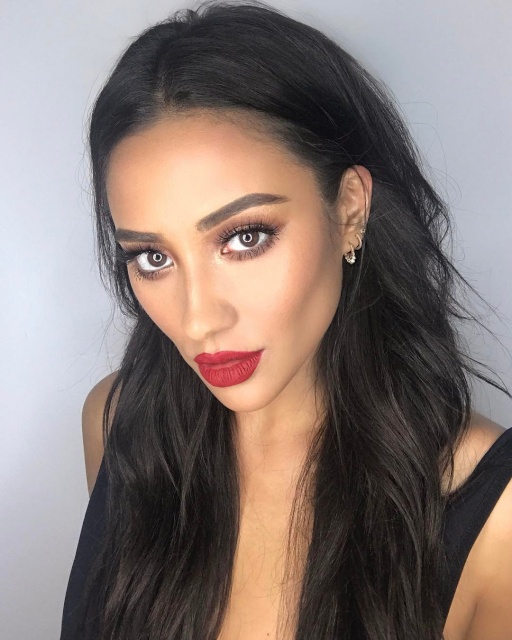 Toning it down ever so slightly, the subtle smokey eye and strong red lip keep this look perfectly balanced and beautiful. Stunning, we love it.
Turns out this girl doesn't even need makeup for us to envy her beautiful face. Shay looks radiant and youthful in her own natural beauty showing just how less is more can be applied to makeup.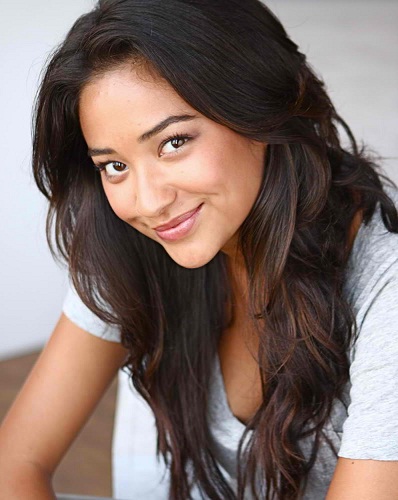 Again, Shay looks youthful and glowing and happy in her makeup wearing her trademark long eyelashes along with a bold lip. We prefer the purple toned reds over the orange on her but, hey the girl pulls off almost anything she wears.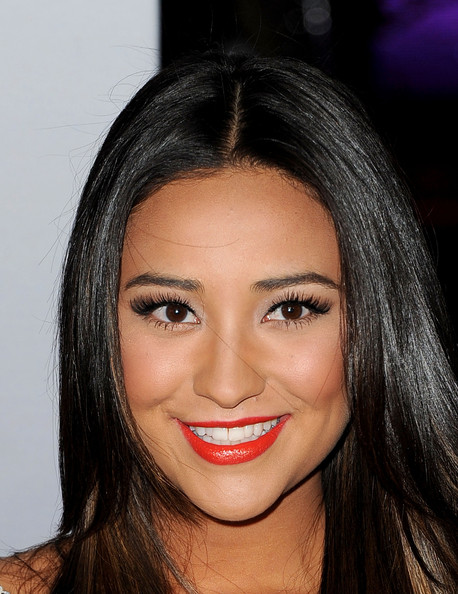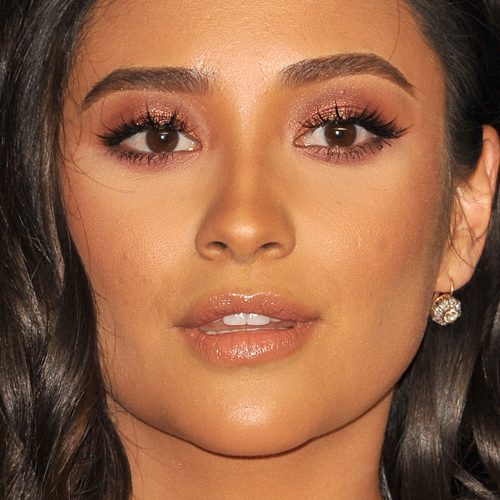 Channelling a more bronzed look, Shay beautifully ties in a rose gold shimmer on the eye, smoked out of course underneath also with a pale nude lip. Perfect summer makeup look!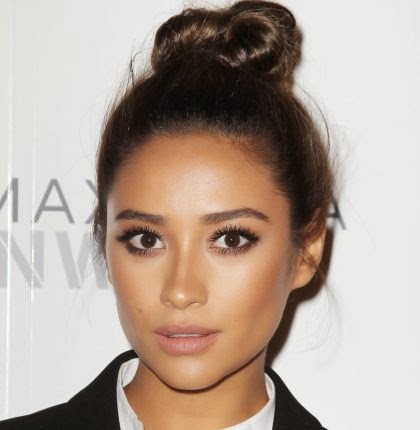 This is possibly one of the more simple looks, yet one of the most striking too. With her hair tied back, Shay's features control the look with a powerful lead from her big brown eyes smoked out to perfection.
While we often see Shay with her slick black locks, paired with a dark smokey eye this pink look and big curly hair bring out a different side to the star. It's fun, girly and quite retro looking. A winner.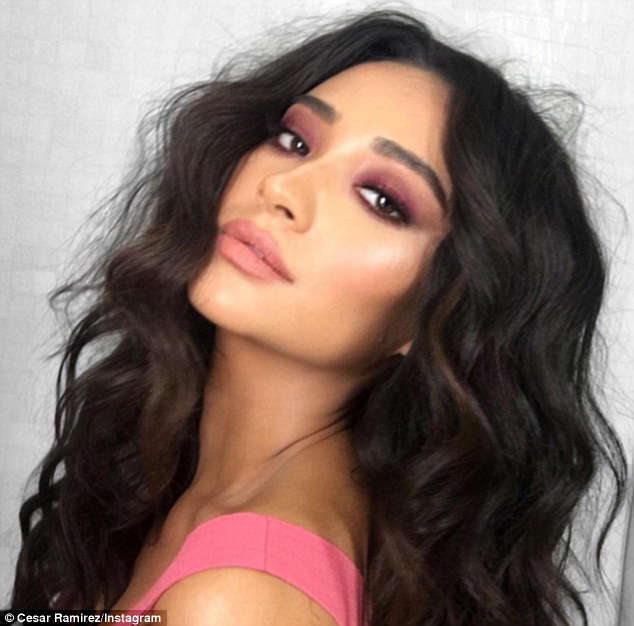 Last but not least, this romantic pink nude lip and natural eyelook depict Shay's makeup style to perfection. Big lashes..check..bronzed skin..check..natural smokey eye..check. Gorg.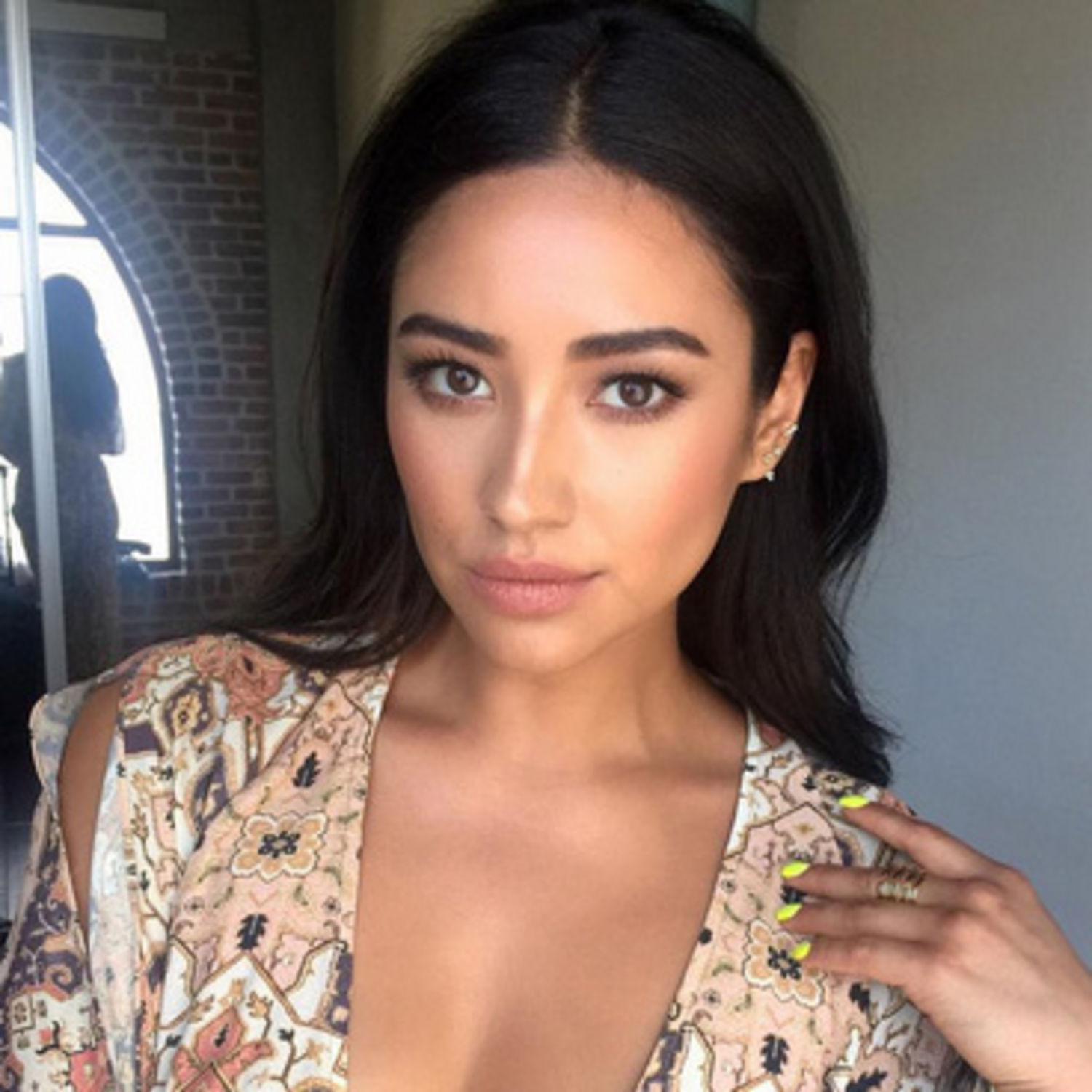 What is your favourite look? And who should we shine the beauty spotlight on next?