Beauty Spotlight is our series on the blog where we shine the spotlight on some modern day beauty icons. Up this week is the queen of the catwalk and beautiful blonde bombshell Gigi Hadid. Here's some of her most memorable makeup looks..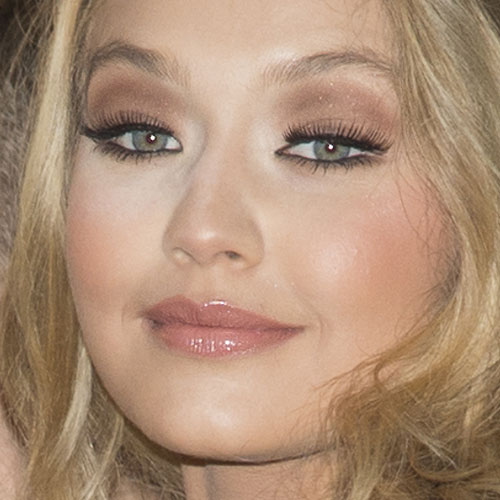 A youthful Gigi Hadid at the Sports Illustrated Celebrates 50 Years of Swim event in NYC in 2014. This look proves that sometimes less is more as the spidery fake lashes slightly take away from her own all american beauty.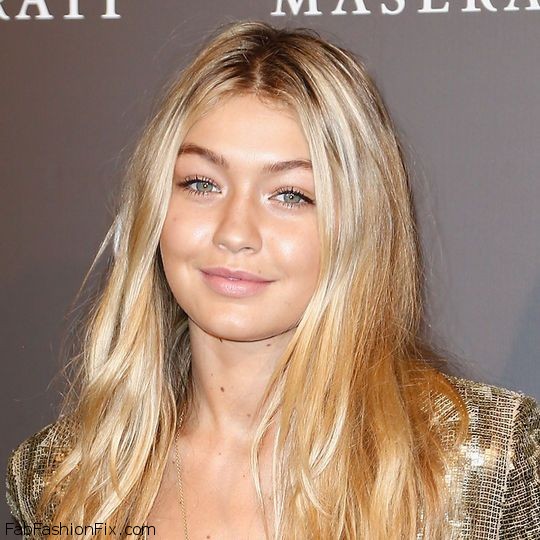 Wearing one of her trademark looks, super model Hadid is a glowing goddess here backstage at the Versace fashion show at Milan Fashion Show in 2016. Her skin looks so young and fresh.
At the Sports Illustrated Celebrates Swimsuit 2016, Gigi sported a brighter look than usual with pinks and cranberry pigments blended all over the eye area bringing out her beautiful bluey-green eyes. We love the drama of this look.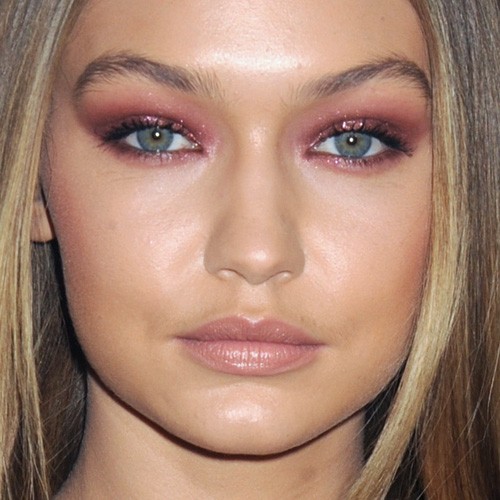 The beautiful blonde with her usual beachy tresses cut into a fierce full fringe paired with a flirty glittery eye at the  MTV Movie Awards in LA in 2016. Is that a hint of green we see through that glitter?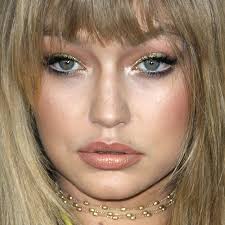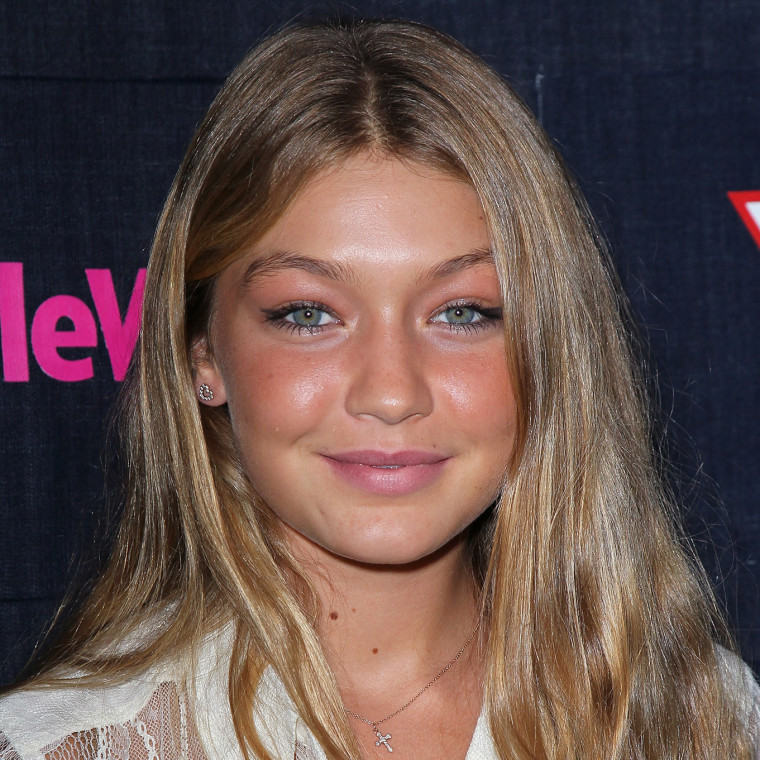 How gorgeous is this girl? Even back in 2012 in her teens her skin is glowing from within with the tiniest amount of makeup and carefree hair. A simple wing and she's set! Too pretty ugh.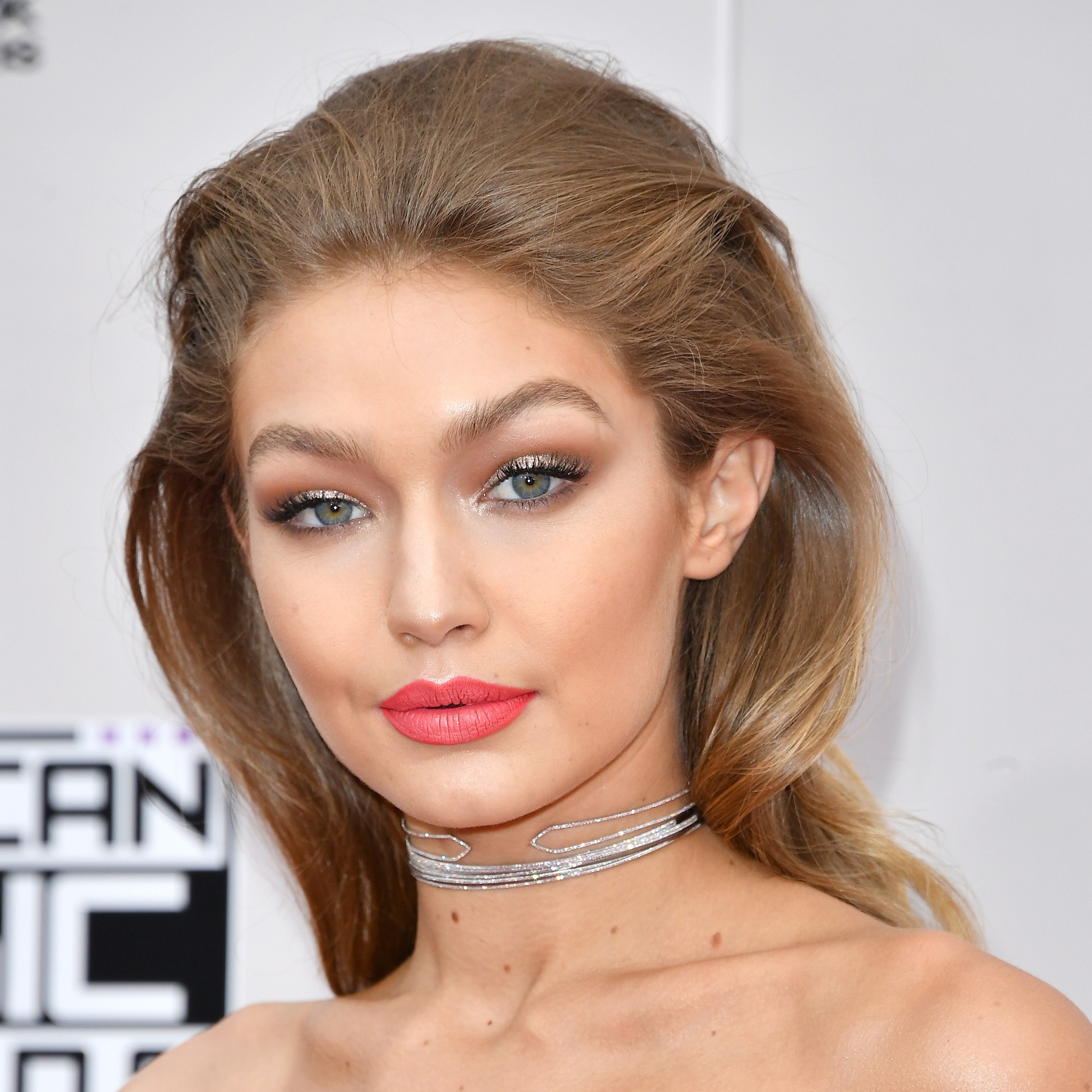 With her hair back in this dramatic Angelina Jolie style look, Hadid's highlight sparkles in all the right places. The stunning spotlight eye and coral lip screams Summer fun at the American Music Awards last year. 
As the face of Maybelline she got a colourful makeup over on a photoshoot with the brand, living any girls dream to be part unicorn/part mermaid for a day. How can one still look so gorgeous with so much colour going on.. Intergalactic goddess much.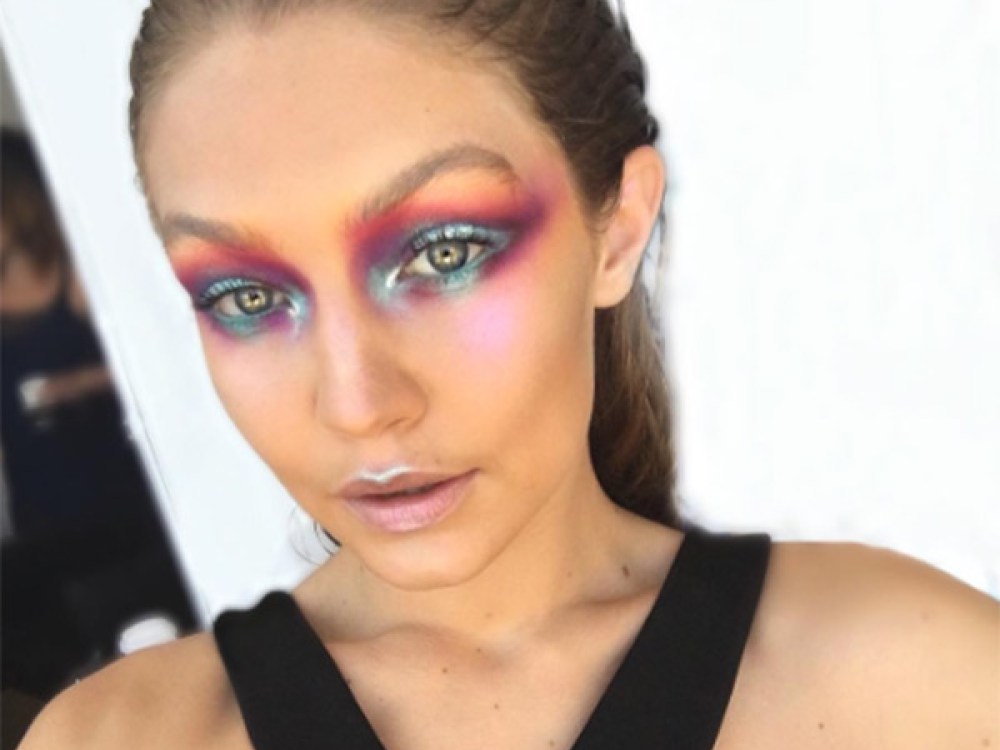 While Gigi can pull of a golden glow like no other, the American IT girl may have went a little too over the top here at the MTV Video Music Awards in 2015. This natural beauty doesn't need this much makeup.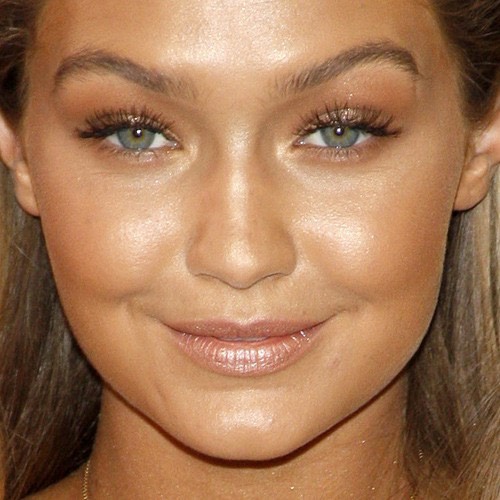 What is your favourite Gigi Hadid look? And who should we shine the beauty spotlight on next?