The Beautyblender took the beauty world by storm and is now a cult favourite among a lot of blogs and beauty gurus, so naturally we have been dying to try it out and figure whether or not it is worth the hype. Well we did, and in our opinion it was definitely worth the excitement. 
We decided to jump right in and used the sponge wet as many bloggers have demonstrated to do so, which completely transforms the application process in our opinion. Instead of using a stiff sponge that absorbs more product than it applies, this damp sponge doubles in size and becomes a bouncy, flexible blender that completely smooths out all foundations and cream products seamlessly and naturally. It doesn't leave any streaks or obvious makeup blotches, but instead presses the product into the skin flawlessly. The finish is very natural and dewy due to the dampness of the blender, which looks very natural and smooth to touch, a finish hard to achieve using a brush at times. Alternatively, the sponge can be used with powders, damp or dry. 
TOP TIP- if you are a fan of 'baking' your makeup with translucent powders, this can also be achieved effortlessly with a damp or dry Beautyblender depending on which method you prefer yourself. 
It's safe to say the Beautyblender has catapulted its way right up to the top of our makeup bag. Created by top Hollywood makeup artists it was made to perfect and simplify makeup application without the need of numerous different brushes and tools, which is always a plus. The original beautyblender has a round egg shape bottom with a sharp end at the other side to get into those smaller areas, that can sometimes be hard to touch. It is latex and odour free and non-allergenic so it suitable for all skin types. It's now available to buy in Ireland in boots stores or online makeup sites such as beautybay.com, retailing for about €20.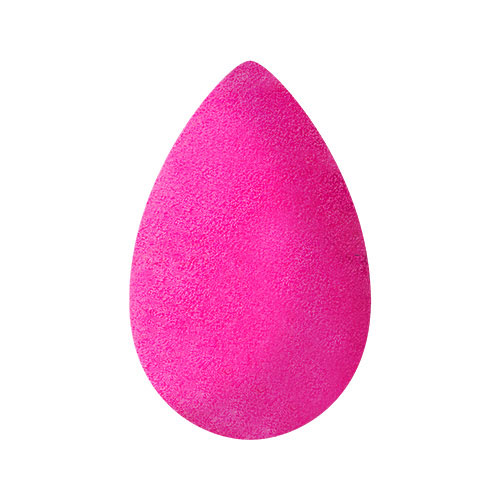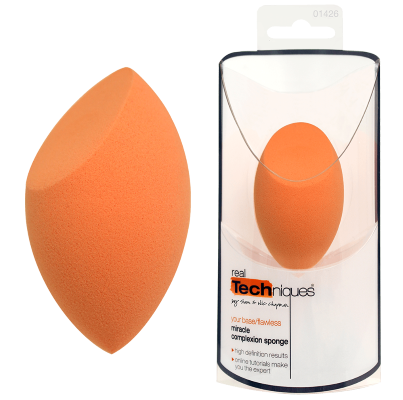 Like every innovative new tool, there were many other replicas made by various other makeup brands and companies to try and achieve a similar product. They all vary with slightly different shapes and materials. Many of these other versions come much cheaper and can be found on the high-street and in pharmacies nationwide such as the Real Techniques Miracle Complexion sponge which is very similar but a fraction of the price. It retails at about €5 and is as close to the real deal that we have found.
It has a flat edge at on end which is very useful for patting down flatter areas or alternatively works perfectly for baking. If you are not willing to splash out on the Original blender, or would prefer to try a cheaper alternative to begin with, this is a definite dupe. 
So, after endless excitement and massive hype, this is a product we are delighted we tried and tested. Have you tried it. Did you like it, do you use it damp or dry, or do you simply prefer to stick with brushes? 
We'd love to know how you feel about it or your experience with other dupes out there too.