The latest controversy to erupt on the runway revolves around Malaysian fashion designer Moto Guo's acne ridden models. And we're not talking about the odd pimple here or there, these models faces were covered in red splotches.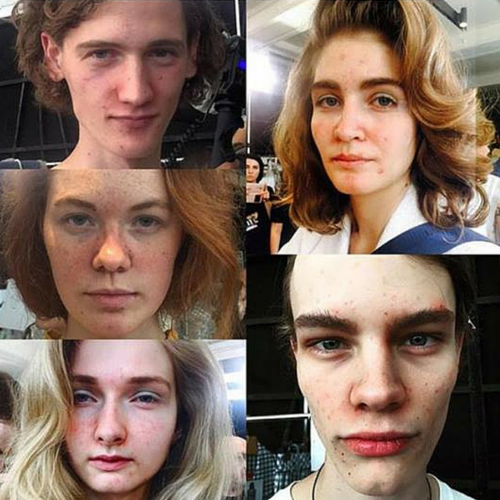 Some variety on the runway is welcome we hear you say, why all the controversy? Well the part of this story that has gotten most people hot and bothered is that this isn't makeup-less models with problem skin, it is perfectly clear skin with the acne supplied by a team of makeup artists.
Why not just use models with problem skin?
This is the question Guo has been asked the most since his SS17 show hit the runway. The designer responded by saying blemishes and skin problems are real, and it's OK to leave them exposed. At fashion shows, we expect to see models with glossy hair and pristine skin, but Moto Guo wanted to highlight the realities many of us struggle with daily. That or he wanted to pull a large publicity stunt. One which definitely paid off.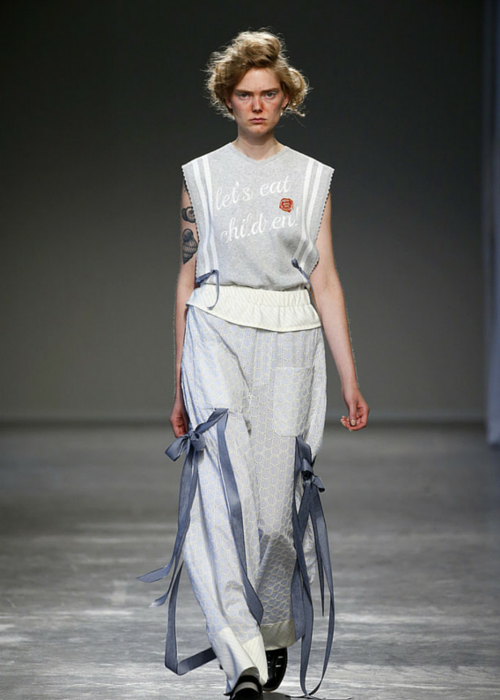 And what about the makeup?
Let's get down to the most important issue here; the makeup. The fact that most people thought the model's acne was real goes to show how good the makeup actually was. Makeup artist Roberta Betti created the acne ridden skin using lip liners and eye pencils. What do you think of Guo's makeup choices? Highlighting an important issue or just seeking attention?