So you've found Mr. (or Mrs.) Right and the date is set. But the pressure to look like the perfect blushing bride is almost as stressful as the wedding planning itself, right? Wrong. We at EF Creative Studios have got you covered with the best beauty tips to make sure you look, and feel, your very best on your big day.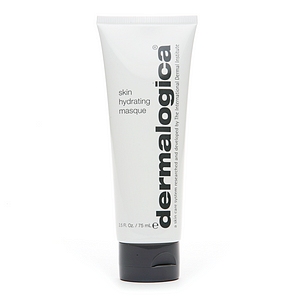 Hydration, Hydration, Hydration.
And did we mention hydration? The best way to ensure your skin is glowing on the day is to up your hydration. In the weeks leading up to your wedding make sure you are drinking at least 2 litres of water daily. Eat a lot of water-dense foods such as cucumber and watermelon, and treat yourself to a hydrating skin mask every couple of days. We love the Dermologica Skin Hydrating Masque. Another great way of ensuring you are hydrated is cutting down on alcohol – yes ladies there will be plenty of time for those champagne breakfasts on your honeymoon.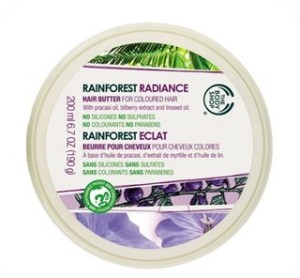 Don't forget your Lips and Hair!
Hydration isn't only important for your skin, your hair and lips need it just as much. Pick up a hair mask to ensure you have no frazzled or split ends on the big day; The Body Shop  have a lot of great hair mask options. When it comes to your lips there's no need to break the bank, try mixing some granulated sugar with good ol' fashioned Vaseline to make a great DIY Lip Scrub and follow up with your favourite lip balm.
   Amp up the Vitamins
The stress of planning a wedding on top of our already busy lives can take it's toll both mentally and physically. To counteract this make sure you are taking at least one multivitamin a day, and add one specifically for hair and nails if you think you need it. And when it comes to vitamin tablets there's no need to shell out for the most expensive option, research will tell you that Tesco and Boots own-brand is just as good as the more expensive versions.
   Eyebrow Prep
So the big day is growing closer and you're in the dilemma of wanting your eyebrows to look great but not wanting to have irritated skin on the day. The perfect time to schedule your eyebrow wax/threading is 4 days before the wedding. Your brows will still be on point but any redness or irritation will have cleared up!
   Get Sun-kissed
Every bride wants to have glowing, sun-kissed skin but trust us, baking yourself in the sun or a session of sunbeds just isn't worth it. The perfect fake tan for you will give you the natural glow that you want, minus the premature ageing and sun spots. In the weeks leading up to the wedding try out different spray tans from different salons until you find the perfect shade and application for you. There's nothing worse then a oompa loompa disaster on the day! And if you have the confidence to rock your Irish Alabaster skin then all power to you, there's nothing more beautiful than a bride comfortable in her own skin. Literally.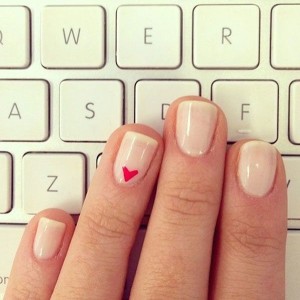 Prep your Nails
The weeks leading up to your wedding and the day itself is probably the most important days of your nails life! From showing off your engagement diamond to the swapping of the rings on your big day, it's all eyes on your hands. Keep your nails the length and style that you're most comfortable with. The perfect time to get your pre-wedding manicure? Booking your nail appointment for two days before the wedding will mean they are in tip-top condition, but won't take time away from your valuable last minute prep.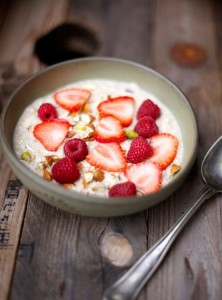 Eat a Light Breakfast
So the big day has arrived and so have the pre-wedding butterflies. The worst thing you can do is listen to the tummy jitters and skip breakfast. Between getting ready, last minute wardrobe disasters and the general wedding morning frantic-ness you'll need all the sustenance you can get. We'd recommend a light, healthy breakfast like porridge and fruit.
     Spritz your Favourite Fragrance
Between your makeup, hair, dress and jewellery preparations your perfume can often get missed (and that's before you even start frantically searching for something blue!). Make sure to leave your perfume out to ensure you don't forget it on the day. What scent you choose is up to you, some brides like to use their signature scent while others choose a completely new scent so when they use it after it will always remind them of their big day.
Most importantly ladies make sure to take a deep breathe and relax. This day only comes once and you want to enjoy every minute.