MOVE OVER STROBING AND HIGHLIGHTING, THE LATEST BEAUTY TREND TO GO GLOBAL IS FACE GLOSS.  
And we know we know, you might not opt for this look on your next night out, but if any makeup artists out there are looking for some inspiration for their next fashion shoot then this just might be it.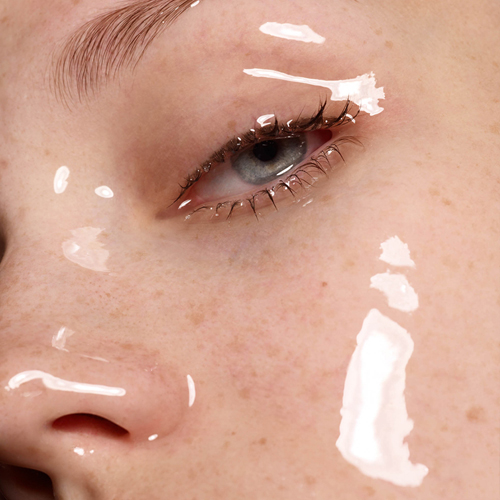 So we're constantly inundated with images of perfectly matte unnatural looking skin. Even painpainstakingly highlighted skin can often lead to an unnatural patch of shimmer on top of other-wise matte skin. This makeup trend is doing a complete 180 on that, with an all-over skin gloss.
If you want to pay homage to the trend but aren't ready for an all over gloss (we don't blame you), then try concentrating the glow in small areas of your face like your eyelids and temples. You can try it over naked skin or dab on top of your foundation.
And how do you achieve the face gloss look we hear you ask? There are some face glosses on the market like this one from Milk Cosmetics. The all over colorless gloss delivers high shine to skin, lips, and eyelids. Apply with fingertips all over face for a vibrant glow or along cheekbones and collarbone for a spotlight effect. Can be applied to bare skin or over makeup. For a more subtle look, try putting a few drops of face oil on a beauty blender and dabbing it onto your skin for that on trend shine!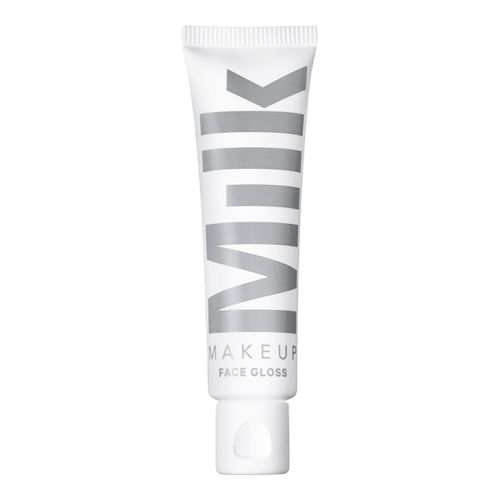 We love hearing from you! If you try out this trend be sure to leave us a comment letting us know how you got on! Send us your best shots and we'll feature them on our instagram. Happy Glossing!