Ahead of the upcoming Dublin Horse Show Ladies Day on July 21st in the RDS, we caught up with the fabulous fashion stylist extraordinaire Cathy O'Connor to pick her brain for the best tips and tricks on how to stay stylish and have a fun on the day!
How do you go about picking the perfect outfit?
It is first of all most important to wear something that is you – something that you don't even have to think about and that makes you feel confident. Ladies Day is all about

self expression and individuality which I think is the best thing about the races. You get to see a variety of different people with different styles, as it should be. Irish weather can be very unpredictable so try to dress for all seasons and check the forecast in advance as temperatures vary. Because it can also be very windy, a headpiece is great way to make a statement but also keep your hair in place while giving you a dressed and finished look. We have seen a lot of styles over the years but I think the vintage influence and retro inspiration has had its day.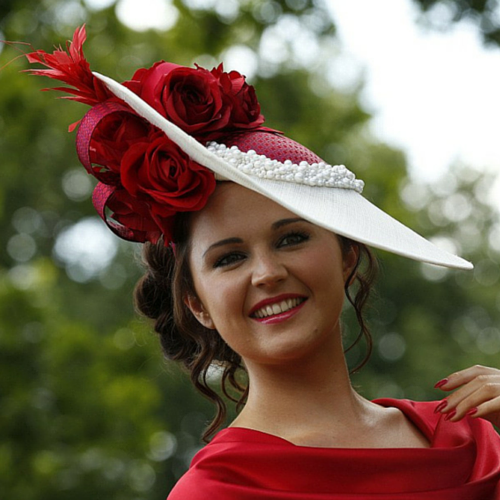 Any tips for staying comfortable on the day?
Be practical – it's a long day so comfort is key. In anticipation of the big day it's important not to buy new shoes and wear them straight away the morning of. Instead, put them on for a few hours in the days leading up to it. A dry run element will definitely pay off, for example, if you're not in the habit of wearing a hat or if you're planning on wearing support underwear, try it out first to see what it feels like in regards to temperature and comfort. It's also a good idea to have a little SOS kit in your bag including plasters and some fold up slippers for when you get tired. Once the best dressed aspect is out of the way these will allow you to be comfortable and enjoy the rest of the day.
Any last words of wisdom?
Have fun! It can sometimes feel like there's a cloud of judgement hanging around knowing that there are going to be judges watching out for best dressed. It should really be a celebration of what a joy it is to get up in the morning and get dressed up – not for someone else to tell you you look great but for you to feel great about yourself!